A judge has resigned from the bench because he doesn't want to oversee same-sex adoptions.
Judge Nance's order registered an "conscientious objection to the concept of adoption of a child by a practising homosexual", seeking to recuse himself from such cases on the grounds of "matters of conscience".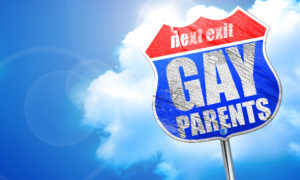 The judge claimed he cannot hear the cases because he believes there is no circumstance in which "the best interest of the child [would] be promoted by the adoption by a practicing homosexual".
But after a probe was launched into his decision, this week the judge opted to resign from the bench entirely.
The state judicial commission had filed ethics charges against Nance, accusing him of violating the judicial code of conduct.
This bars judges from overtly "showing bias or prejudice based on race, sex, religion, national origin, disability, age, sexual orientation or socioeconomic status".
He was also accused of failing to act in a way that "promotes public confidence in the integrity and impartiality of the judiciary".
Responding to the charges this week, Nance's lawyers confirmed that he would be resigning rather than face punishment.
pinknews.com, October 27, 2017
Click here to read the entire article.