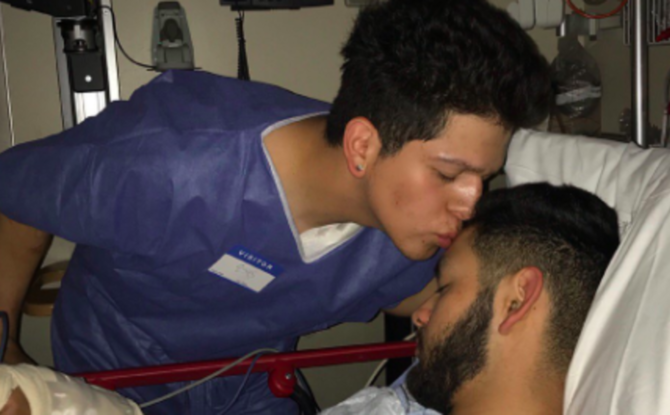 "We were just holding hands minding our business," one of the men said.
Two gay men were holding hands while walking home from a nightclub early Sunday morning in Denver when a man attacked the couple, stabbing them multiple times.
"We were just walking and I guess he didn't like what he saw … that we were holding hands," Chris Huizar, 19, told local outlet 9News on Sunday.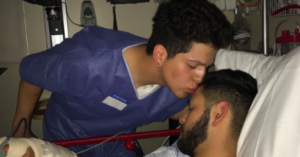 Huizar and his boyfriend, Gabriel Roman, 23, were walking home from a dance club called The Church just after midnight when the two said they heard a man yell "fuckin' faggots" before he attacked the couple with a folding knife. Huizar was stabbed in the neck and Roman was stabbed in the hand and back before they were able to escape.
The couple called the police and were taken to the hospital immediately where, according to Gay Star News, Roman received 30 internal stitches and 52 stitches on his hand. The wounds were not life-threatening, Denver police spokesman Sgt. John White told The Denver Post.
By Alanna Vagianos Huffingtonpost.com, May 29, 2018
Click here to read the entire article.