The evolution of LGBT parenting in the UK: Celebrating a decade of change
Insights in LGBT Parenting in the UK
In the UK, we're fortunate to live in an open-minded inclusive society, but the law has not always reflected that – as recently as the 1990s, UK legislation actively discriminated against non-traditional families seeking fertility treatment to become parents. But the past 15 years spans a legal and social revolution for same-sex parents, and it is now easier than ever before for LGBT parents to start a family in the UK.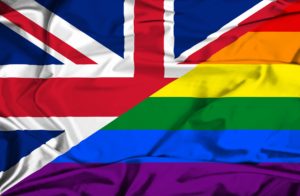 As the UK marks the 50th anniversary of the decriminalisation of homosexuality (following the Sexual Offences Act 1967), here is an overview of some of the key milestones in the journey to increase access to family-building options for same-sex couples:
1990: the Human Fertilisation and Embryology Act introduced regulation for UK fertility clinics. Under the new law, fertility clinics had to consider a child's 'need for a father' before offering treatment, aiming to restrict fertility treatment for single women and lesbian couples.
2004: the Civil Partnership Act created – in all but name – marriage for same-sex couples, giving property, pension, inheritance and other benefits to couples who registered as civil partners.
2005: same-sex partners were allowed to adopt their partner's children, and couples were allowed to adopt unrelated children together. For the first time, children in the UK could have legal parents of the same sex.
2008: following a review of 1990 laws, fertility clinics no longer had to consider the child's "need for a father", and it was made clear they should not discriminate against same-sex couples. New parenthood laws also enabled female same-sex couples to be recorded on their children's birth certificates together if they conceived through sperm donation, and enabled male same-sex couples to apply for a parental order (giving them a birth certificate recording them both as their child's legal parents) if they conceived through surrogacy.
2015: same-sex parents with a child born through surrogacy were given the right to adoption leave (so that one parent could claim the equivalent to maternity leave and pay, and the other paternity leave and pay).
2016: a key High Court decision ruled that the law discriminated unfairly against single parents who conceived through surrogacy. In response, the government announced plans to change the law to allow single parents – as well as couples – to become the legal parents of a child born through surrogacy.
What does the future hold?
We have come a long way over the past 15 years, but we are not quite there yet. There remains problems with the law on surrogacy, and for birth certificates for transgender and multiple-parent families.
by Natalie Gamble – gaystarnews.com, September 29, 2017
Click here to read the entire article.

Who am I? On the deepest level, I am blessed. I have an amazing partner, who I have known since 1989 and been married to since 2004. I am the donor dad of two beautiful daughters who have two moms who are equally amazing. My husband and I have expanded our family through surrogacy and have a seven-year old son. I have had three careers (acting, massage therapy and the law) and I am still discovering myself. I am the Board Chair of Men Having Babies. The one thing I know for sure is that life is about trusting your instincts. Family is an instinct.

Latest posts by Anthony Brown (see all)