Lesbian couples can now have children who are a part of each of them
Over the years I've had many lesbians tell me they want children but don't see themselves being pregnant. It's not part of their "body image."
At some level, I understand this feeling. Our gender identity and sexual identity are tied up in our body image and feelings of sexual desire. Being pregnant and carrying a baby inside is an incredibly unique, womanly experience. Men have no idea what this is like, despite how much some may try.
As an experienced obstetrician who's cared for many pregnant women throughout their pregnancies and deliveries, and as a gynecologist who has cared for and has performed gynecologic surgeries for women for the past thirty years, I've seen first-hand the many phases of reproductive health (and experiences with ill health) that only women can experience.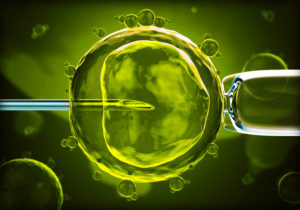 I understand that some women may not identify with parts of that spectrum. For a lesbian couple it is sometimes easy to decide who will carry the pregnancy, while other couples struggle mightily with this uniquely lesbian decision. For single lesbian women, the choice can become more complex: to carry oneself and maybe go into new self-awareness territory, or to utilize the reproductive assistance of a gestational carrier.
We usually reserve gestational surrogates for women with a clearly defined medical need for surrogacy, yet lesbian women can often have very real issues that educate their life choices. Is body image a medical necessity for surrogacy? I believe that it can be if it's tied into a woman's sexual identity and sense of self.
We are very fortunate to live in a country where reproductive options are now available for all individuals regardless of gender, sexual identity, or marital status. This is not the case across Europe and other parts of the world. In my practice I see many patients from across the globe – from China, Europe and elsewhere – who travel for reproductive treatment options that are illegal where they live.
All women, and in particular lesbians, who might consider having children someday should talk with their doctor about reproductive options available, or ask for a referral to a fertility specialist to review the treatments that may best apply to their situation. It is imperative that lesbian women seek out a practice that is comfortable providing care to lesbians and same-sex couples.
By Dr. Guy Ringler, LGBTQNation.com – September 12, 2017
Click here to read the entire article.

Who am I? On the deepest level, I am blessed. I have an amazing partner, who I have known since 1989 and been married to since 2004. I am the donor dad of two beautiful daughters who have two moms who are equally amazing. My husband and I have expanded our family through surrogacy and have a seven-year old son. I have had three careers (acting, massage therapy and the law) and I am still discovering myself. I am the Board Chair of Men Having Babies. The one thing I know for sure is that life is about trusting your instincts. Family is an instinct.

Latest posts by Anthony Brown (see all)