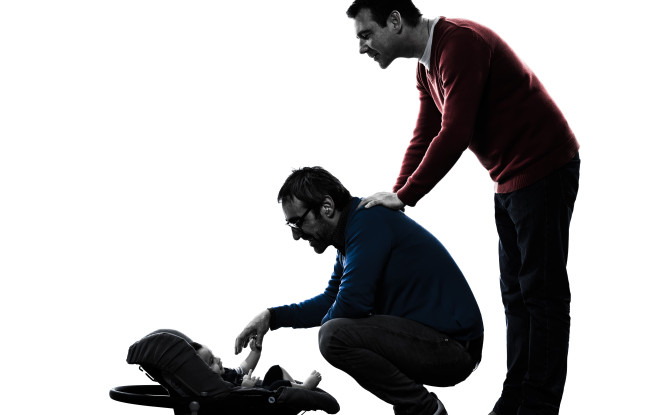 The 2017 Chicago MHB Conference was an amazing experience for over 100 participants and dozens of providers.
The possibility of family is a powerful realization and I am proud to be a part of an organization that provides that possibility at the 2017 Chicago MHB conference for so many gay men around the world. For more information visit www.menhavingbabies.org or www.youtube.com/menhavingbabies.
With over 4500 future and current gay parents worldwide, the international nonprofit Men Having Babies (MHB) is dedicated to providing its members with educational and financial support. Each year over a thousand attendees benefit from unbiased guidance and access to a wide range of relevant service providers at its monthly workshops and conferences in NY, Chicago, Brussels, San Francisco, Dallas and Tel Aviv. The organization's Gay Parenting Assistance Program (GPAP) annually provides dozens of couples with over a million dollars worth of cash grants, discounts and free services from over fifty leading service providers. Collaborating with an advisory board made of surrogates, MHB developed a framework for Ethical Surrogacy that has received endorsements from several LGBT parenting organizations worldwide. In addition, MHB offers extensive online resources, a directory with ratings and reviews of agencies and clinics, a Surrogacy Speakers Bureau, and a vibrant online community forum.