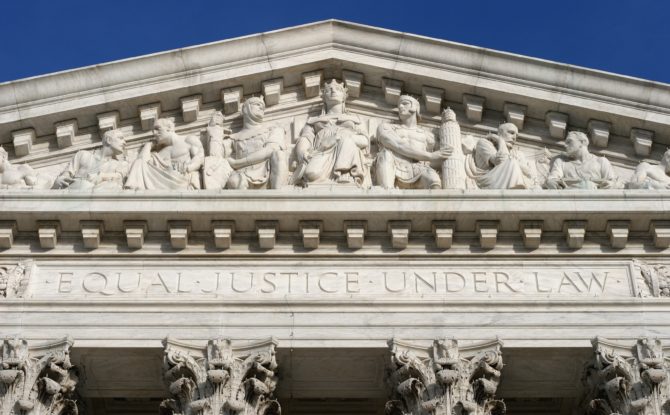 The Supreme Court will hear oral arguments in the Masterpiece Cakeshop case on December 5, 2017
On December 5, the Supreme Court will hear oral arguments in Masterpiece Cakeshop, Ltd. v. Colorado Civil Rights Commission, which puts the state's public accommodations law against "sincerely held religious beliefs" opposing marriage equality.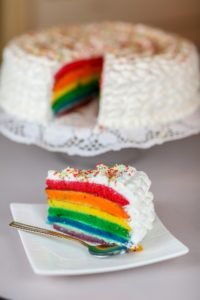 After Colorado bakery owner Jack Phillips refused to sell a wedding cake to David Mullins and Charlie Craig because it was against his religious beliefs, the couple filed complaints with the Colorado Civil Rights Division, which determined that Phillips was at fault. In 2015, a Court of Appeals unanimously affirmed that decision, but Phillips maintains the state's anti-discrimination law violates his First Amendment rights to freedom of speech and free exercise of religion.
The case could have serious implications for both anti-discrimination statutes and so-called religious freedom laws that enshrine anti-LGBT discrimination. But it's far from the first time our rights have come before the Supreme Court. Below, we look at the high court's history with the LGBT community.
One, Inc. v. Olesen (1958)Founded in 1952, ONE, Inc. was the first LGBT organization in the U.S. to have its own offices. Its magazine, One: The Homosexual Agenda, came a year later and is believed to be the first mass-produced gay publication in America, sold through the mail and on newsstands in L.A.

In October 1954, the FBI and the Postmaster General of Los Angeles declared One obscene and refused to deliver it. The publishers sued and, though they lost the case and subsequent appeal, the took their case to the Supreme Court. Their victory marked the first time the high court sided with the LGBT community.

The magazine ceased publication in December 1969.
By Dan Avery, NewNowNext.com, November 20, 2017
Click here to read the entire article.