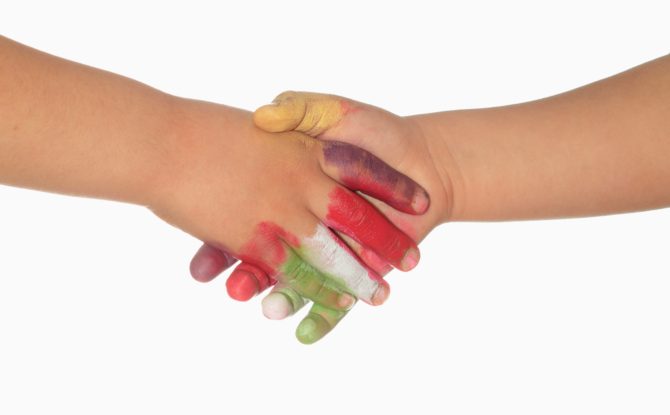 The two mothers were told it was an issue they are 'mates' by Parkview Christian Academy, a Texas daycare
A Texas daycare center has denied a child admission after learning her parents were a same-sex couple, one of the child's mothers alleges.
Brittany Ready and her wife Stacey applied to enroll their girl Callie into the Parkview Christian Academy in Waco.
However, Ready wrote in a Facebook post on Thursday (18 July) that the academy refused to allow Callie to enroll because her parents are married.
The academy's enrollment procedure says that if they do not feel the school will be in the interests of the child, the child will be dismissed.
Ready said the couple were informed there was a place available at the academy, and they went to see the academy for themselves.
'The director was super sweet and welcoming to us and Callie!' Ready wrote in her post.
However, this did not last. After the couple filed administrative paperwork, they were called into the academy administrator's office to discuss their application.
gaystarnews.com, July 21, 2019 by Callum Stuart
Click here to read the entire article.