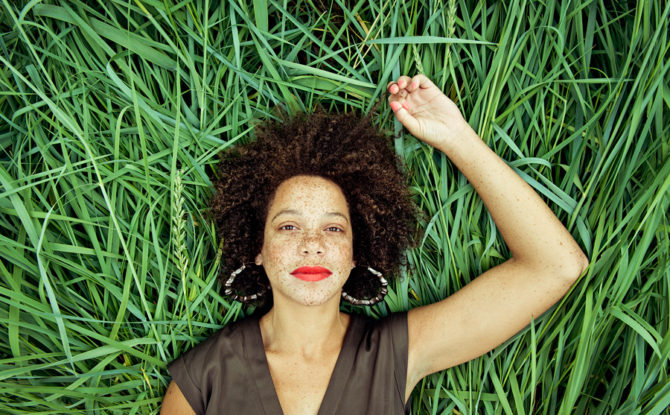 The Children of Gay Parents Speak for Themselves
For the past five years, Gabriela Herman has been photographing and interviewing people from all over the country with one or more LGBTQ parent.
"My mom is gay," she explained. "But it took me a long time to say those words out loud." For Herman, coming to terms with her mother's identity was a "raw and difficult time." She had never met another person who was raised by a gay parent. "The topic was taboo even within our otherwise tight-knit family," she said. "My younger siblings were dealing with the same emotions, but meaningful conversation eluded us." Eventually she connected with COLAGE (Children of Lesbians and Gays Everywhere) and found a community of people who shared a similar childhood: the juggling of silence and isolation, the defending of parents on the playground. In many ways, the images and interviews in Herman's essay The Kids seeks to fill that silence. The children of gay parents aren't "hypothetical": They're real and they're ok.
Hope, raised in New York City by her two dads: "I would see my friend's families and my aunts and uncles and I knew that people had something called a mother that I didn't necessarily have, but I didn't really think that I was so much in the minority. I wondered about my birth family and my birth mother in particular, but in terms of my own development, I don't feel like I suffered because of it. I think that my parents did a fantastic job of helping to raise me to be a strong woman, but in terms of that question piece about where did I come from—sometimes I still wonder that, and then other times it just kinda disappears in terms of its importance."
Allison, raised in Connecticut and Vermont by her mom and her mom's partner: "As soon as I found out [my new school] had a gay-straight alliance I just—it was amazing, to know that there are other kids my age—to realize that they were supportive of LGBT people. I wasn't the only one who knew gay people and it wasn't this dark secret that I had to hide."
Kerry, raised in New Jersey by her dad and mom, who came out when she was 11: "I remember a conversation with my mom where she was talking about how she would like to marry another woman. When I was really little I wanted to marry my best friend so I was like, 'Oh, it's like me and Sarah?' She was like, 'No, not like you and Sarah.'"
Zack, raised in upstate New York by his two moms: "Everyone in my family is adopted. I had less trouble with two moms and more issues with finding myself, you know, with race and ethnicity."
by Emily Ann Epstein, The Atlantic – March 6, 2017
Click here to read the entire article.

Who am I? On the deepest level, I am blessed. I have an amazing partner, who I have known since 1989 and been married to since 2004. I am the donor dad of two beautiful daughters who have two moms who are equally amazing. My husband and I have expanded our family through surrogacy and have a seven-year old son. I have had three careers (acting, massage therapy and the law) and I am still discovering myself. I am the Board Chair of Men Having Babies. The one thing I know for sure is that life is about trusting your instincts. Family is an instinct.

Latest posts by Anthony Brown (see all)