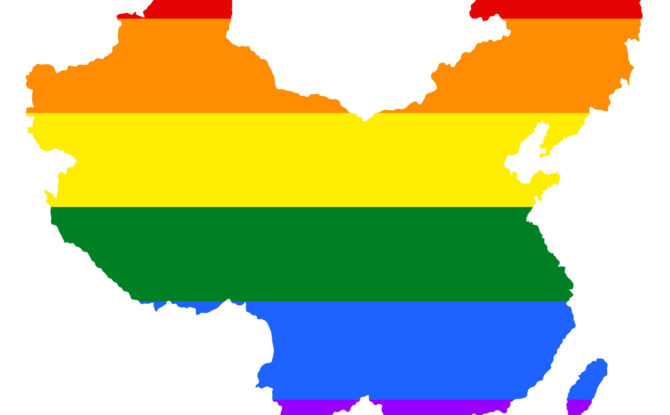 China's LGBT community expresses disappointment after Shanghai Pride cancelled indefinitely
China's LGBT community expresses disappointment after Shanghai Pride cancelled indefinitely

Shanghai Pride – Amy Yang always wanted to travel outside of China, but she didn't expect her life to change as much as it did.
Having now completed her studies, the 27-year-old owns her own accessory business and says her current life, living with her girlfriend in Melbourne's CBD, is beyond her wildest dreams.
"When I was in China I didn't really realise my sexuality," she said.
Homosexuality was officially declassified as a mental disorder in China in 2001 and is no longer considered illegal, but there remain significant obstacles for China's LGBT community.
Last month, organisers of China's largest LGBT festival, Shanghai Pride, said they would cancel the annual event indefinitely.
In a blog post on their website, the organisers gave no explanation for their decision, stating: "We love our community, and we are grateful for the experiences we've shared together. No matter what, we will always be proud — and you should be, too."
One of the main organisers, Charlene Liu, said in a statement posted on Facebook that "the decision was difficult to make but we have to protect the safety of all involved", without elaborating.
Shanghai Pride declined the ABC's request to comment on why it cancelled the event.
www.abc.net.au By Oliver Lees September 11, 2020
Click here to read the entire article.

Who am I? On the deepest level, I am blessed. I have an amazing partner, who I have known since 1989 and been married to since 2004. I am the donor dad of two beautiful daughters who have two moms who are equally amazing. My husband and I have expanded our family through surrogacy and have a seven-year old son. I have had three careers (acting, massage therapy and the law) and I am still discovering myself. I am the Board Chair of Men Having Babies. The one thing I know for sure is that life is about trusting your instincts. Family is an instinct.

Latest posts by Anthony Brown (see all)