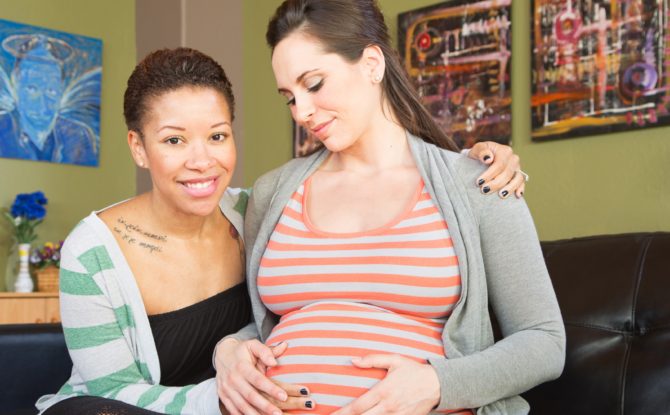 Considering Known Sperm Donors
Lesbian couples are choosing known sperm donors in increasing numbers for a variety of very important reasons. Your choice now can make a big difference in your child's life.
Known sperm donors are a much more viable option for lesbian couples today than they have ever been. What greater decision can there be than the biological parent of your child? Choosing an anonymous sperm donor used to be the norm. There are many reasons why known sperm donors are becoming the preference for lesbian couples and this article explores some of the most important ones. But first, make sure you know the law.
One of the most cited reasons for choosing known sperm donors is to have a greater insight into the biology of your child. Having a known sperm donor's medical history can be critical for mothers who have medical or genetic issues that they must consider before having a child. An anonymous sperm donor file will provide some medical information, but a known donor can share his family medical history, which may be crucial for the health of your child.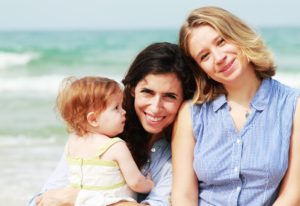 While medical considerations are one of the top reasons for having a known donor, knowing the emotional and social character of the donor is also an often overlooked consideration in many people's path to parenthood. No anonymous donor profile can show the complete picture of the person who may be the biological father of your child.
Legal considerations are also important reasons to choose between anonymous donors and known sperm donors. Anonymous donors surrender their parental rights to any children born with their genetic material upon deposit to a sperm bank or fertility clinic. When you choose an anonymous donor, they may offer the option of allowing the child to contact them at age 18, but there is no question as to their lack of parental rights to that child.
Known sperm donors in many states, New York included, must surrender their parental rights to a child born with their genetic material after the birth of that child. And if the mother is a single parent by choice, the known donor in many states may not surrender their parental rights at all.
In New York, as in most states, the best interest of a child is considered when allowing a genetic parent surrender their parental rights. If a known donor is surrendering his parental rights to the spouse or partner of the mother, then the court will authorize that surrender. If, however, there is no other parent who will be assuming parental rights, the known donor cannot surrender their parental rights and will be able to sue for custody and visitation. The mother will also be able to sue that known donor for child support. This is the most important reason why single mothers by choice should use an anonymous donor.
One reason why lesbian moms are choosing known sperm donors is for the emotional health of their children later in life. Many studies show that the more a child knows about their biological background, be they adopted, a child through surrogacy or through known or anonymous sperm donation, the better adjusted they are as adults. These same studies also show high satisfaction levels in the mothers who have chosen known sperm donors.
One other consideration in choosing a known sperm donor is where they live. If you envision a known donor as a parental figure in your child's life with a more active role, the donor must be geographically able to fill that role.
Finally, many mothers choose between known and anonymous donors because of the degree of control they wish to have over their family formation. Choosing a known donor can be tricky and many mothers prefer to maintain the kind of parental control over their family that can only be experienced with an anonymous donor.
Whether you are considering known sperm donors to help you create your family or whether anonymous donors are right for you, the most important part of this decision is that you and your spouse or partner are comfortable with it and on the same page. And please make sure you know the law! For more information about known sperm donation and the legalities surrounding our families, contact Anthony@timeforfamilies.com or visit www.timeforfamilies.com today.

Who am I? On the deepest level, I am blessed. I have an amazing partner, who I have known since 1989 and been married to since 2004. I am the donor dad of two beautiful daughters who have two moms who are equally amazing. My husband and I have expanded our family through surrogacy and have a seven-year old son. I have had three careers (acting, massage therapy and the law) and I am still discovering myself. I am the Board Chair of Men Having Babies. The one thing I know for sure is that life is about trusting your instincts. Family is an instinct.

Latest posts by Anthony Brown (see all)