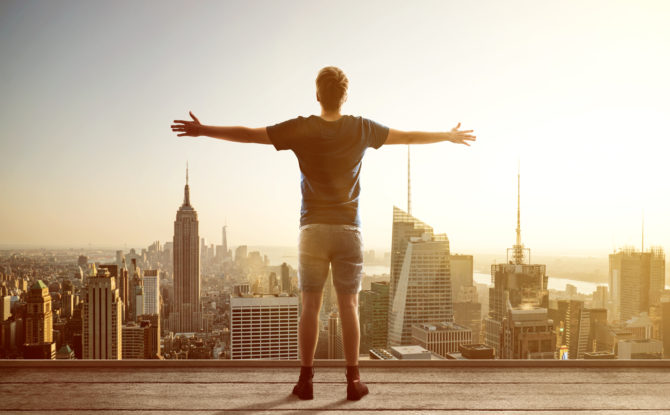 Do I need a Will ? – Essential Estate Planning
Do I need a Will ? "I don't own anything." "It's too complicated." "I'm too young to think about a Will." I have heard all of these reasons and more for not adequately preparing an estate plan.
"Do I need a Will ?" is a very important question and this article will shed light on your Will's importance and what happens if you don't have one. While it may trigger unwanted emotions, having your "affairs" in order is the best gift you can give to your family and friends.
What happens if you do not have a Will? For the family and friends of those who have died without indicating their wishes for the disposition of their assets after death, not having a Last Will and Testament can be a nightmare. State law determines where assets go when someone dies without a Will and the state doesn't always get it right. If you are married, your spouse receives your estate. If you are married with children, most states direct half of your assets to your spouse and the other half to be divided among your children. This may or may not be appropriate depending on an individual's wishes and the ages of their children.
If you do not have children, the state will look to your closest living legal relative as a recipient of your estate. This is where it gets tricky. In most cases, a surviving parent is next in the line of succession, then siblings and their children. If you do not have siblings, nieces or nephews, then the court will look out to your aunts, uncles and cousins. The reality of this scenario is that someone who you may have never met, or had a relationship with may be the beneficiary of your estate if you do not plan carefully.
How does a Will work? A Last Will and Testament is the foundation for all Estate Plans and it passes only probate assets, or assets that are owned in one person's name without a designated beneficiary. Examples of probate assets include land, homes, cars, personal belongings and bank accounts. A Will does not cover non-probate assets. A non-probate asset is something that is owned jointly or an asset with a designated beneficiary. Examples of non-probate assets include jointly held real property, a joint bank account, a life insurance policy with a designated beneficiary and an IRA, 401(k) or other investment account with a designated beneficiary. You may also name a "TOD" (transfer on death) designation for a bank account you own solely in your name.
The above described assets pass outside a Will, the benefit of which is a faster and easier transfer of someone's money or property when they die. If, however, you are single and there is no appropriate person to name as a designated beneficiary, it is imperative that you have a Will to pass your property where you want it to go upon your death.
What else does a Will do? A Last Will and Testament, in most states, is the only document that will allow you to name a guardian for children if something happens to both legal parents. If you have young children, it is critical that you have a Will to state who you want to care for them if anything were to happen to both parents. A Will also allows you to name an executor. An executor is the person who will be in charge of marshalling your assets, identifying your debts and ultimately paying them off and making a final distribution according to your wishes as written in the Will. If you die without a Will, your closest living legal relative will be the first choice for an executor. Only you know whether this would be appropriate or not.
What happens after I die? If you die with a Will, the executor named in your Will petitions the probate or surrogates court in the county where you lived to receive authorization letters from the court. This process is called "probate" and it ensures that a Will has been drafted and executed correctly, as well as managing the asset distribution. Authorization letters will allow you to set up a bank account in the estate's name and start paying any bills that are due. If an executor must spend their own money to start a probate proceeding, it will be reimbursed prior to any distribution of assets.
Each state is different and will have a different time line and fee structure, so it is imperative that you meet with an attorney in your area to discuss the process in detail. If you find yourself asking, "Do I need a Will ?," now you know better how to answer that all important question.
For more information, visit www.timeforfamilies.com or email me at Anthony@timeforfamilies.com.

Who am I? On the deepest level, I am blessed. I have an amazing partner, who I have known since 1989 and been married to since 2004. I am the donor dad of two beautiful daughters who have two moms who are equally amazing. My husband and I have expanded our family through surrogacy and have a seven-year old son. I have had three careers (acting, massage therapy and the law) and I am still discovering myself. I am the Board Chair of Men Having Babies. The one thing I know for sure is that life is about trusting your instincts. Family is an instinct.

Latest posts by Anthony Brown (see all)