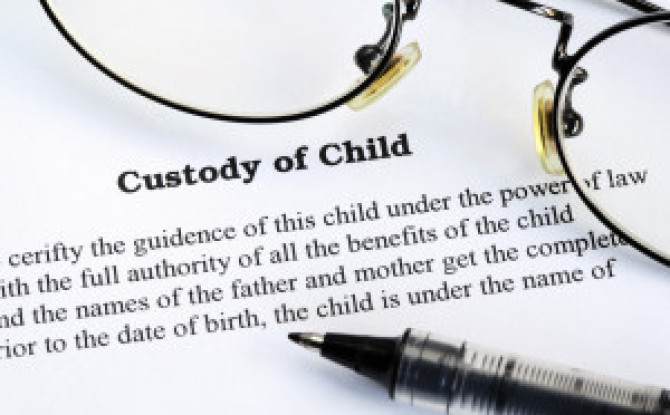 Domestic Adoption Has New Face
What is Domestic Adoption?
Domestic adoption refers to a situation whereby the child is placed with its adoptive parents voluntarily by its birth parents, who then legally consent to transfer their parental rights. Years ago, it would have been viewed as a risky process, with horror stories of birth parents coming back to 'claim' their child exploited by the media. In recent times, more information and education has become available, allowing thousands of hopeful parents to adopt the child of their dreams in an often smooth and clear process.
Why Domestic Adoption?
There are several reasons that parents looking to adopt a child may look into domestic adoption. The availability of children is higher than most people expect- In the most recent year for which accurate data exists, there were over 18,000 domestic non-relative adoptions of newborns within the United States. Although the number of people placing their children for adoption has fallen dramatically since the 1970s due to the stigma of single-parenthood thankfully decreasing, there are still many birth parents making the painful but loving choice to look for a family for their biological child.
Adoptive parents who are anxious about wait times can also be reassured. Most families successfully adopt less than two years after beginning the adoption process, and many of these have far less time to wait. Katie and Jeffrey Davis from Maryland were matched with a birth mother less than a month after their agency filled out the initial paperwork, and were able to take their daughter home with them seven months after the process had started.
If you feel that newborn adoption is your preferred pathway to parenthood, domestic adoption is probably the best route. International adoptions involve lengthy waits and several trips to to child's country of origin, meaning that the children who are available to be adopted are often at least two years old by the time the adoptive parents are able to bring them home. in 2013 only 541 (7%) of the 7,092 children adopted internationally were under 1 year old, according to the U.S. Department of State. Those who opt for a domestic adoption may be matched with a birth mother who knows that adoption is the best option for her child, meaning that adoptive parents are often able to support her throughout the pregnancy and are able to bond with their child before it is even born.
Costs are also a factor.  Although there are always costs involved when adopting a child, visa fees and the cost of flights and accommodation in an international country (as well as time off work) do not have to be factored in when considering adopting from ones own country.
Logistics To Consider During A Domestic Adoption
The adoption of the child can be done in one of two ways. The first is to engage an agency to walk you through the process and to help you with paperwork and the emotional upheaval that such a big life decision will inevitably bring. The benefits to involving an agency are numerous; for example, having your own 'Adoption Specialist' who will help you communicate with the various other professionals who need to be involved in the process such as social workers, physicians and lawyers. Financial assistance may be available to help cover legal fees, and agencies often do not charge to process the adoption.
The second is a private arrangement whereby a birth mother and prospective parents arrange the adoption between themselves. They will have to hire lawyers and meet the legal requirements of adoption such as age, ability to care for the child and other important aspects. Parents who want to adopt are able to 'advertise' for a birth mother, and mothers who have chosen adoption for their child are able to to the same for an adoptive family.
With regards to future contact, the birth mother is rightly entitled to choose how all parts of the adoption of her baby proceed. This includes which family adopts the child; the logistical proceedings at the hospital; how much contact she has with the child in the future, and other aspects of the process. Society has evolved a great deal when it comes to adoption and the secretive, shameful process it was once considered to be has blossomed into a beautiful and loving pathway for children to be cared for by loving parents. It is becoming increasingly clear that honesty and openness is good for adopted children and the birth mother and adoptive parents often agree on an ongoing contact arrangement, whereby the biological family can be updated on the child's progress and there may be mutual contact such as visits, phone calls or letters. The details of open adoption are completely individual according to each adoption case, so families can consider what they would like for their child and what they would be comfortable with. Arrangements vary from regular meetings with the child to annual letters sent through an intermediary.
The amount of information and the pros and cons of the different pathways about adoption can be overwhelming for prospective parents looking for their much longed-for child. Anthony M. Brown is head of the Nontraditional Family and Estates Division of the law firm of Albert W. Chianese & Associates and specialises in domestic adoption and second-parent adoption. If you have questions about adoption you can get in touch here.

Who am I? On the deepest level, I am blessed. I have an amazing partner, who I have known since 1989 and been married to since 2004. I am the donor dad of two beautiful daughters who have two moms who are equally amazing. My husband and I have expanded our family through surrogacy and have a seven-year old son. I have had three careers (acting, massage therapy and the law) and I am still discovering myself. I am the Board Chair of Men Having Babies. The one thing I know for sure is that life is about trusting your instincts. Family is an instinct.

Latest posts by Anthony Brown (see all)