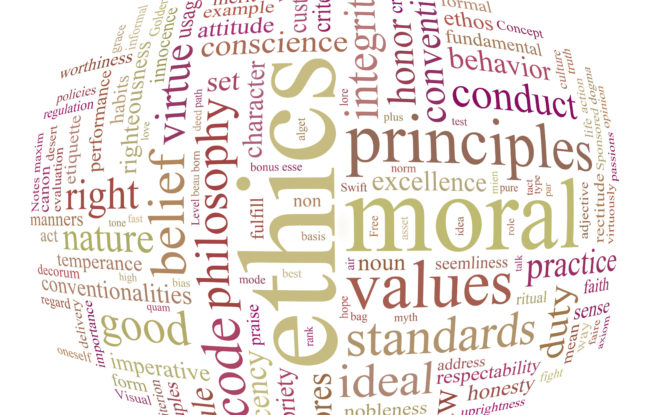 Ethical Surrogacy – Making the Right Choices
Ethical surrogacy is, and must be, the goal of an intended parent (IP) who is looking to have a family with the assistance of a surrogate mother.
Because of the different parties involved and the roles that they play, there must be a guiding, ethical roadmap for intended parents to follow to ensure that everyone has a successful and positive experience, an ethical surrogacy. Up until very recently, no such roadmap existed for intended parents. Doctors have such guidelines in the ASRM (American Society of Reproductive Medicine) Recommendations for Practices Utilizing Gestational Carriers. Attorneys also have such guidance in numerous articles and section committees dedicated to issues surrounding surrogacy.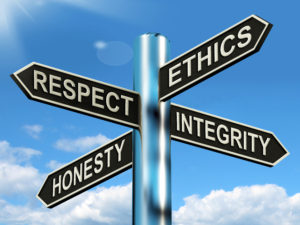 Now there is a place where intended parents can go to review best practices and baseline protocols for ethical surrogacy, ensuring that each IP has the tools to create an ethical journey. Men Having Babies (MHB), a non-profit organization of which I am the board chairperson, recently introduced A Framework for Ethical Surrogacy for Intended Parents, available online in English, French, German, Spanish, Italian and Hebrew. This comprehensive document is supported by several LGBT organizations in America and abroad.
What is Ethical Surrogacy?
MHB's ethical surrogacy framework revolves around the notion that surrogacy can be a wonderful and fulfilling experience for all parties involved, even if the surrogate is compensated for her efforts, risk and inconvenience. While compensation is part of the process, the act itself is not commercial because the IPs are not buying anything, particularly a child, which is a claim made by some anti-surrogacy activists. A surrogate efforts should be compensated, even if the journey does not result in a pregnancy or in the case of a miscarriage.
How can Ethical Surrogacy be Achieved?
Regulation is the key to achieving ethical surrogacy. Having laws in place that require independent representation for all parties ( in their home languages), ensuring that all parties are vetted medically and psychologically, limiting compensation so as not to create irresistible incentives for participation and making surrogacy legal in each state and in each country so IPs and surrogate mothers do not have extraordinary distances between them, all work together to create an ethical surrogacy environment.
Reasonable and appropriate legislation should be enacted to allow perspective parents, donors and surrogates enter into legally enforceable agreements for surrogacy arrangements without having to cross state lines or country borders. This fosters more successful and fulfilling relationships between surrogate mothers and IPs. Steps must also be taken to limit any medical risks that donors and surrogates face in the surrogacy process.
Baseline Protocols for Providers
Several baseline protocols should be implemented by service providers to ensure an ethical surrogacy experience including, but not limited to: informed consent from all parties, medical screening, social and psychological screening, independent legal representation (with language interpretation is required) before any treatments begin, medical insurance review from the surrogate mother and an agreement regarding contact during and after the surrogacy journey.
Best Practices
Best practices are suggestions for "above and beyond" thinking that is required of IPs because so much of the integrity of the journey depends on them. Among these suggestions is the creation of a long term vision about your family. Who will be the biological parent? How many journeys do you anticipate? What will the relationships be during and after the surrogacy? How will you explain your family make-up to your child? These questions are just a few of those that need to be asked and answered in the surrogacy process.
Above all, the autonomy of your surrogate mother must be respected and supported. While it may be your child that she is carrying, it is her pregnancy. Insuring that she knows that you, as IPs, understand this distinction is critical to supporting her autonomy. Her family and community will also play a role in her pregnancy, so getting to know her circle of support is a wonderful way of bolstering that support, making the journey a happy and healthy one for your surrogate mother.
While the MHB Framework for Ethical Surrogacy for Intended Parents goes deeper into the specifics of making your journey an ethical one, this article is designed to begin a conversation about the quality and success of your surrogacy journey. After all, your family is worth it! For more information, go to timeforfamilies.com or email Anthony at Anthony@timeforfamilies.com.

Who am I? On the deepest level, I am blessed. I have an amazing partner, who I have known since 1989 and been married to since 2004. I am the donor dad of two beautiful daughters who have two moms who are equally amazing. My husband and I have expanded our family through surrogacy and have a seven-year old son. I have had three careers (acting, massage therapy and the law) and I am still discovering myself. I am the Board Chair of Men Having Babies. The one thing I know for sure is that life is about trusting your instincts. Family is an instinct.

Latest posts by Anthony Brown (see all)