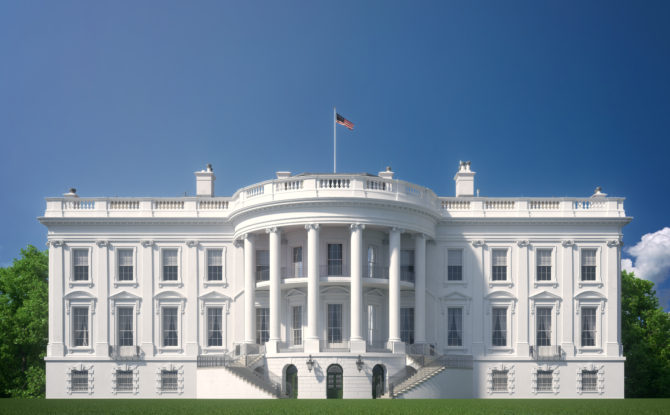 Federal Court Overrules Board of Immigration Appeals' Denial of Spousal Petition by Gay Man
U.S. District Judge Mary Rowland, an out lesbian whose nomination to the federal bench by President Donald J. Trump was recently confirmed by the Senate, has ruled that the Board of Immigration Appeals (BIA) erred in denying a petition by Thomas Valdivia, Jr., a U.S. citizen, to award spousal residency rights to his husband, Radu Cheslerean, a Romanian citizen. Valdivia v. Barr, 2019 U.S. Dist. LEXIS 191616 (N.D. Ill., Nov. 5, 2019).
The Board, affirming a district director's decision to deny the petition, rested its ruling on its conclusion that Cheslerean had previously married a woman in order to obtain U.S. immigration benefits.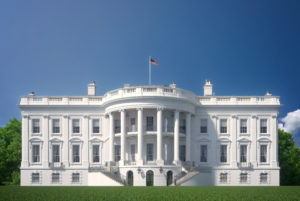 The story begins on December 31, 2005, when Cheslerean attended a New Year's Eve party and met Nina Garcia, whom he married about a month later. In August 2006, Garcia filed an I-130 Petition with the Immigration Service, seeking U.S. spousal residency rights for her husband. That November, Garcia and Cheslerean went with their lawyer to an interview at the U.S. Citizenship and Immigration Services field office in Chicago. After the interview, nothing happened until July 31, 2009, when the Chicago office director issued a Notice of Intent to Deny the I-130 petition. In September 2009, USCIS denied the petition and Garcia appealed to the BIA, which dismissed the appeal in February, 2011. Several months later, Garcia and Cheslerean divorced. The Judgment of Divorce states that they "lived separate and apart as of March 15, 2007, and had no children together.
Several years later, Cheslerean married Valdivia on May 17, 2015. On September 6, 2016, Valdivia filed an I-130 petition on behalf of Cheslerean, and the men were interviewed at the Chicago Field Office on January 12, 2017. When the office issued a Notice of Intent to Deny, Cheslerean submitted an affidavit explaining his two marriages. He stated that in his "relationship with Nina, we did not plan ahead, or have insurance or much other evidence of a commingled life because we had very little money, and any savings we had we would just spend. We were young and immature and didn't think about the future or plan ahead." Describing his relationship with Valdivia, Cheslerean wrote that he grew up in a conservative Christian orthodox family that treated homosexuality as a sin, and "coming to terms with who I am and living my life authentically as a gay man was a painful journey and it took me a lot longer than it takes other gay men these days." But the Chicago Director denied Valdivia's petition in March 2017, and the BIA dismissed his appeal on December 14, 2017, leading to this lawsuit.
The premise for the BIA's decision is a section of the immigration statute that says a Form I-130 cannot be approved if the beneficiary (in this case Cheslerean) has ever sought immigration benefits based on a marriage entered into to evade immigration laws — what the Immigration Service refers to as a "sham marriage." The agency and the BIA concluded that the marriage with Garcia had been for the purpose of getting immigration benefits and was not a genuine marriage. Cheslerean tells a different story, and in this lawsuit, Valdivia and Cheslerean contend that neither marriage was a sham marriage, each was genuine in its own way, even though the earlier one did not last very long and came apart when Garcia's I-130 Petition was finally denied by the BIA.
The BIA specifically emphasized an affidavit that Valdivia had filed in 2009 in support of Garcia's petition of the I-130 on behalf of Cheslerean. The BIA argued that "Valdivia offered no explanation in his 2017 affidavit (submitted in support of his own I-130 Petition on behalf of Cheslerean) why he did not include his account of the 2007 events in his 2009 affidavit filed in support of Cheslerean's marriage to Garcia." In responding to this lawsuit, BIA argued that the two affidavits "created issues of credibility for all concerned" because Valdivia's 2017 affidavit "made it obvious that he was being less than fully candid in August of 2009 when he did not disclose the true nature of his relationship to Cheslerean."
artleonardobservations.com, November 12, 2019 by Arthur Leonard
Click here to read the entire article.

Who am I? On the deepest level, I am blessed. I have an amazing partner, who I have known since 1989 and been married to since 2004. I am the donor dad of two beautiful daughters who have two moms who are equally amazing. My husband and I have expanded our family through surrogacy and have a seven-year old son. I have had three careers (acting, massage therapy and the law) and I am still discovering myself. I am the Board Chair of Men Having Babies. The one thing I know for sure is that life is about trusting your instincts. Family is an instinct.

Latest posts by Anthony Brown (see all)