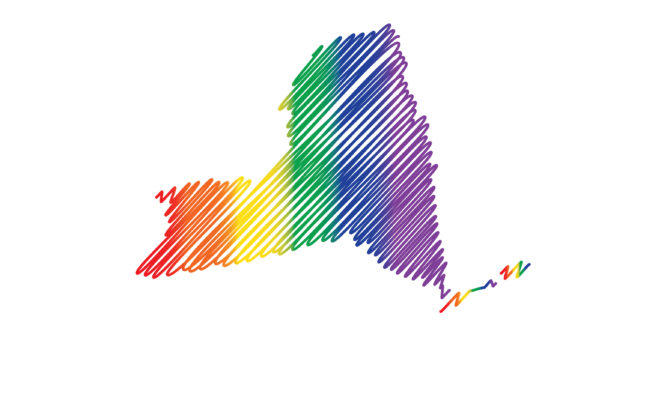 For first time, NY judge grants custody of boy to 3 parents in 'unique' case
A Long Island judge recently awarded custody of a 10-year-old boy to 3 parents in a "unique" case growing out of the state's expanded parenting and same-sex marriage laws.
Suffolk County, NY — The child was conceived by parents "Michael M." and "Audria," whose full names were not provided in court documents to protect the child's privacy.
Audria was the best friend of Michael M.'s wife, the New York Law Journal reported.
At the time of the baby's birth, Audria and Michael M.'s wife, "Dawn M.," were romantically involved. When the baby was born, Michael M. allowed both women raise the child as joint mothers, Judge H. Patrick Leis III wrote in his decision.
Michael M. remained romantically involved with both women until a 2011 divorce from Dawn M., the Law Journal reported.
Audria and Michael M. had joint custody of the boy prior to the judge's ruling. Now, the boy lives with Dawn M. and Audria.
"Tri-custody is the logical evolution of the Court of Appeals decision in Brooke S.B. (expanding parental rights in same-sex families) and the passage of the Marriage Equality Act and DRL [Domestic Relations Law] SS10-a which permits same-sex couples to marry in New York," Leis wrote in his decision.
He then took issue with the father who contested his ex-wife's request to share in custody.
"No one told these three people to create this unique relationship," the judge wrote. "Nor did anyone tell (Michael M.) to conceive a child with his wife's best friend or to raise that child knowing two women as his mother."
by Douglas Dowty, Syracuse.com – March 13, 2017
Click here to read the entire article.

Who am I? On the deepest level, I am blessed. I have an amazing partner, who I have known since 1989 and been married to since 2004. I am the donor dad of two beautiful daughters who have two moms who are equally amazing. My husband and I have expanded our family through surrogacy and have a seven-year old son. I have had three careers (acting, massage therapy and the law) and I am still discovering myself. I am the Board Chair of Men Having Babies. The one thing I know for sure is that life is about trusting your instincts. Family is an instinct.

Latest posts by Anthony Brown (see all)