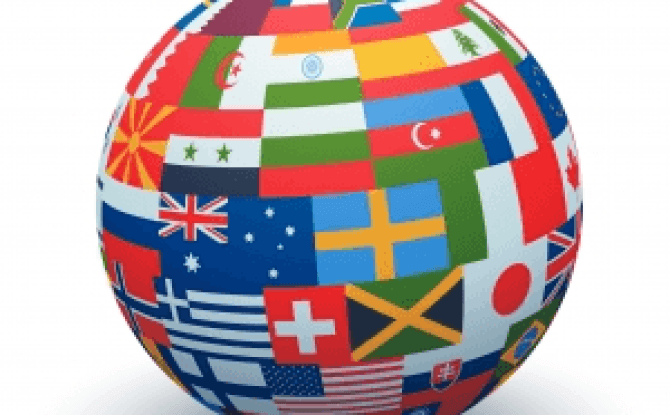 Gay families: Exploring gay families around the world
July 12, 2015 – pinkfamilies.com
Have you heard the saying "10%" of the population is gay? I have. I've heard this many times throughout my life and sometimes it's comforting to know that 1 out of 10 people might be gay. But how many children have two moms or two dads? How many gay families are out there in the world?
Gay families: Global trends
In recent years, the numbers of those who have said they are in a same-sex household have increased. This is probably due to better  reporting systems that allow people to report more openly about their gay families. Also, as it's becoming more acceptable to have a gay family people are more likely to share information about their sexual orientation, their household and their families. With this openness, trends are beginning to emerge.
When looking at what's happening in some countries, it's clear that more female same-sex couples as compared to male same-sex couples have children in their homes. When gay families have children they, on average, have one child. Gay families also usually have fewer children than the national average and fewer than straight couples.
Similarities and differences become clearer when you look at what's happening in a number of countries. For example, when you look at what's happening in the US, the UK, Canada, New Zealand and Australia.
Gay families in the US
How many same-sex households are there?
Over the past ten years, US census data has shown an increase in 52% of those in same-sex households.
Since 2000 same-sex unmarried partner households increased by 62%. Same-sex spousal households (those that are married) increased by 38%.
The 2010 census showed that the total number of same-sex couple households in the US was 901,997. This was just under one percent (0.78%) of all US households.
Click here to read the entire article.

Who am I? On the deepest level, I am blessed. I have an amazing partner, who I have known since 1989 and been married to since 2004. I am the donor dad of two beautiful daughters who have two moms who are equally amazing. My husband and I have expanded our family through surrogacy and have a seven-year old son. I have had three careers (acting, massage therapy and the law) and I am still discovering myself. I am the Board Chair of Men Having Babies. The one thing I know for sure is that life is about trusting your instincts. Family is an instinct.

Latest posts by Anthony Brown (see all)