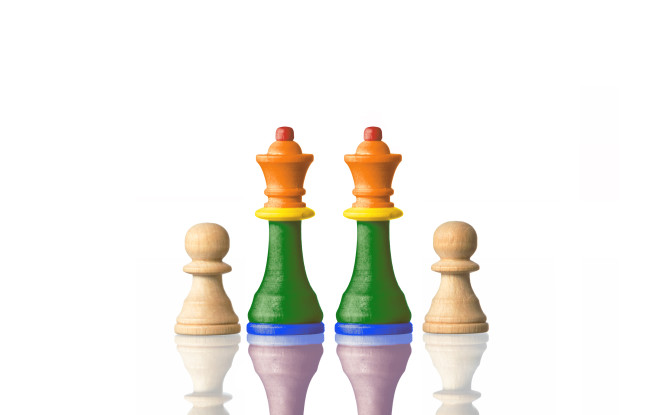 Gay Family Planning: Options For Your Family
For thousands of New York couples each year gay family planning is a daunting and intricate process. If you are part of a same sex couple, there are extra complications as you must decide what route to go down in order to have or adopt a child.
Gay family planning options include adoption, a surrogate NYC carrier, pregnancy by donated sperm, or IVF. Here we cover the basics for each of these options to help you consider the right option for your family:
Adoption
There are over 130 adoption agencies in New York State, and each of the 58 social services unit districts has an adoption unit. There are no fees for adopting children who have special needs or are in custody of the local social services commissioner, although there may be fees for adopting those children in the legal guardianship of local voluntary agencies. The fees are based on the adoptive family's income, however, and help may be available in the form of grants or fee waivers, so don't let finances put you off from looking into this as an option to start your family.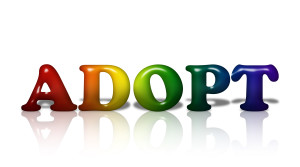 After deciding on an agency, the application forms must be completed. Information is taken about your current family, your background and the type of child you feel you would be able to give the best life to. Criminal history checks will also be made, with particular attention paid to whether someone in the prospective adoptive family's home has previous mistreated or neglected a child. A criminal record does not necessarily mean that you will be refused for adoption, as it depends on several factors including the type of crime committed.
Within four months of submitting the application, a home study is started and carried out on the prospective adoptive family. This is a series of meetings, training sessions and interviews that enables the family and social services to ascertain the readiness of the family to adopt, and any issues that they may need help with. After the home study has been completed the caseworker writes a summary about the family, which the adoptive couple can also add comments to. Training is also required to cover some areas that are specific to adoptive parenting, such as the needs of foster children and what kind of child they would be most suited to as a parent.
Once the study and summary are complete, the work then begins to match the family with a child. There is no set process for this as it is individual according to the child's situation and needs. The Family Adoption Registry provides information about waiting children, and adoptive parents can ask for more information about children they are interested in, in exchange for a copy of the home study. The process goes from there and hopefully ends with a child or children finding a loving home with their new parents!
Pregnancy via sperm donor
Lesbian couples have many options in their own gay family planning. Sperm donors may be someone known to the couple or, alternatively, screened samples from a sperm bank. Donors can be anonymous or known, and even with anonymous donors there is usually information available about the donor's height, hair colour, eye colour, education level and nationality. Ensuring that you use an approved fertility clinic is essential in order to avoid potential diseases that can be transferred through sperm. If you are using a known donor, insist on having him medically pre-screened before insemination and it is a very good idea to consult with an attorney familiar with known sperm donation.
Traditional Surrogate
Traditional surrogacy involves the sperm of the intended 'adoptive' parent fertilizing the egg of the traditional surrogate, so the child will be biologically related to both parties. Surrogacy contracts in NYC are not legally binding as they are declared 'contrary to public policy'. This means that you cannot pay someone to carry a baby for you, or create a contract that mandates that the traditional surrogate mother has to give the child to the intended parents, (IPs) upon delivery. Surrogates, whether traditional or gestational, cannot accept money apart from expenses and medical fees directly related to the pregnancy, and heavy fines are levied for anyone involved in a surrogacy agreement – $500 for those involved and up to $10,000 for anyone found to be arranging such contracts (which are void and unenforceable in NYC).
Despite this, surrogacy has continued to be a pathway to family life that many gay male couples choose to take, and there are agencies that help to match potential parents with potential surrogates who live in other, surrogacy-friendly States. When needed, New Yorkers are able to complete second or step parent adoptions in New York to finalize parental rights for a child that has been delivered through a surrogate from another State.
Gestational Surrogate
The difference between gestational and traditional surrogacy is that the baby resulting from gestational surrogacy is not related to the surrogate mother. An egg and sperm create an embryo which is then transferred to the surrogate via IVF. For a male same sex couple, both partners can contribute sperm so that each have an equal chance of being biologically related to the child; they would also need a female third party to donate the egg.
Having the options of different pathways for gay family planning (adoption, surrogacy or pregnancy via donor sperm) can be reassuring to a couple looking to have children, but it can also be overwhelming when trying to decide what is best for you. For a reputable and trustworthy attorney in New York who specializes in helping same sex couples have families, call Anthony M. Brown, head of Nontraditional Family and Estates division of Albert W. Chianese & Associations, at 212-953-6447 or email questions to Brown@awclawyer.com.
Contact Time For Families

Who am I? On the deepest level, I am blessed. I have an amazing partner, who I have known since 1989 and been married to since 2004. I am the donor dad of two beautiful daughters who have two moms who are equally amazing. My husband and I have expanded our family through surrogacy and have a seven-year old son. I have had three careers (acting, massage therapy and the law) and I am still discovering myself. I am the Board Chair of Men Having Babies. The one thing I know for sure is that life is about trusting your instincts. Family is an instinct.

Latest posts by Anthony Brown (see all)