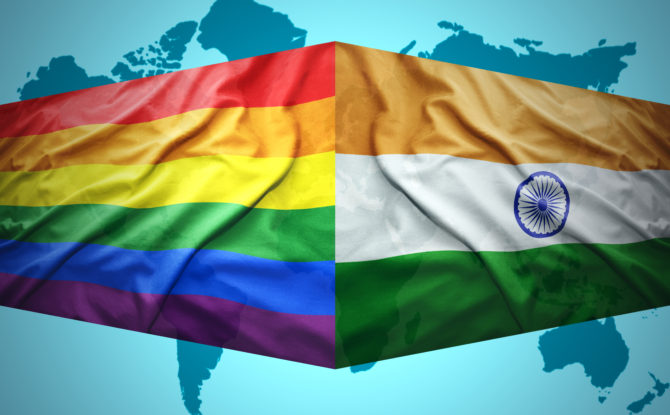 India's Gay Rights Activists Seize Momentum After Landmark Ruling
At a jammed intersection in New Delhi, a passing parade of people announced their mission with a single word in Hindi, dicing it into short, snappy syllables.
"Azadi!" or freedom, the crowd chanted as drivers leaned out of their rickshaws, straining to hear. One of the marchers, Rishi Raj Vyas, 16, filled in the blanks.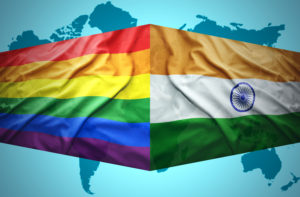 "We are here to break stereotypes," he said, "to tell Delhi that we are here and we are queer."
He was one of several thousand participants in Delhi's annual gay pride parade who gathered on a smoggy afternoon this month to march, cheer and dance Bhangra through the streets of the city.
If the parade atmosphere seemed even more buoyant than usual, it may have been because a major victory was in sight for gay rights in this country. In a landmark decision in August, India's Supreme Court ruled that the country's citizens had a constitutional right to privacy. In its judgment, the court made special note of the gay community, writing that "sexual orientation is an essential attribute of privacy."
For lawyers building a case against a colonial-era law, known as Section 377, that criminalizes sex between men in India, the ruling was welcome news. And it has renewed some hope for the repeal of other repressive laws, including one requiring the "registration and control of eunuchs" and marital rape exceptions in the Indian Penal Code.
by Kai Schultz, November 25, 2017 – New York Times
Click here to read the entire article.

Who am I? On the deepest level, I am blessed. I have an amazing partner, who I have known since 1989 and been married to since 2004. I am the donor dad of two beautiful daughters who have two moms who are equally amazing. My husband and I have expanded our family through surrogacy and have a seven-year old son. I have had three careers (acting, massage therapy and the law) and I am still discovering myself. I am the Board Chair of Men Having Babies. The one thing I know for sure is that life is about trusting your instincts. Family is an instinct.

Latest posts by Anthony Brown (see all)