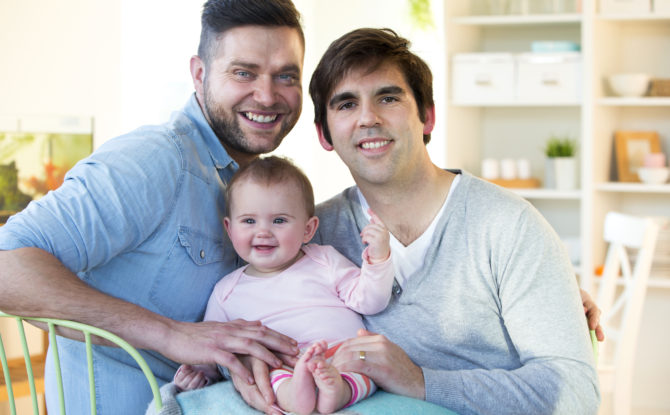 It's easier now for gay men to adopt. But they still face lots of pushback, and weird questions.
Ten years ago in the United States, a couple of gay men hoping to become fathers may have considered their dream too outsized or even impossible.
Until the U.S. Supreme Court struck down the Defense of Marriage Act by 2015, many states did not recognize marriage between same-sex partners — levying a major strike against a couple of men seeking to adopt or match with a surrogate.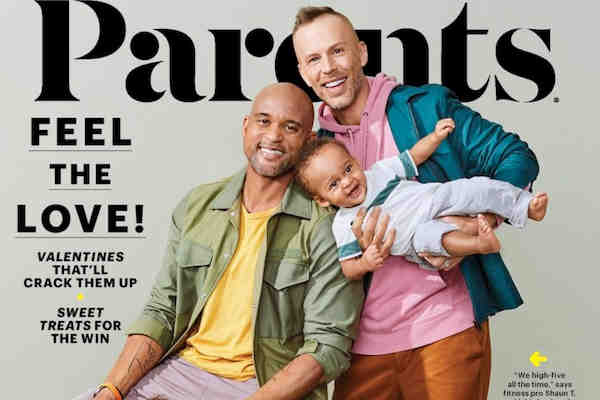 Now, they are on the cover of Parents Magazine. A recent report from ReWire.News suggests that becoming fathers is easier than it once was for gay men. But the evidence is largely anecdotal. There is no clearinghouse, for example, that reports on the clientele of private adoption and surrogacy agencies, heterosexual or otherwise, or how long couples wait to become parents. And there is still plenty of resistance to gay parents, as the petition by One Million Moms against the cover of Shaun T and husband Scott Blokker in Parents Magazine attests.
On Parenting spoke with four gay men who had all entered fatherhood in the past 10 years through different means. One adopted through foster care, and another had an open adoption through a private agency. Another worked with a surrogate in the United States, and one worked with a surrogate overseas. Their experiences and geographies were varied, but several themes emerged. The road toward fatherhood may be more smoothly paved than it was 10 years ago, but there are still significant challenges.
Money in the bank
Jared Gertner of Los Angeles said he often hears a particular encouragement to would-be parents: "Everyone tells you, 'No one is ever ready to have a child, so just go for it!' But as a gay man, the opposite is true."
For men who want to become fathers in the United States without a female sexual partner, there are options. They invariably require a lot of paperwork, and often a lot of money and a long time waiting.
This due process isn't a bad thing, said Julian Chang of San Diego, who adopted his son four years ago with his husband, Wade Estey. "If everyone had to be fingerprinted and produce their tax records in order to become parents, there would be a lot more wanted children in this world," Chang said.
With the exception of adoption through foster care, though, the financial costs are often tantamount to buying a car or even a house outright.
By Kendra Lee Stanton, WashingtonPost.com, January 25, 2019
Click here to read the entire article.

Who am I? On the deepest level, I am blessed. I have an amazing partner, who I have known since 1989 and been married to since 2004. I am the donor dad of two beautiful daughters who have two moms who are equally amazing. My husband and I have expanded our family through surrogacy and have a seven-year old son. I have had three careers (acting, massage therapy and the law) and I am still discovering myself. I am the Board Chair of Men Having Babies. The one thing I know for sure is that life is about trusting your instincts. Family is an instinct.

Latest posts by Anthony Brown (see all)