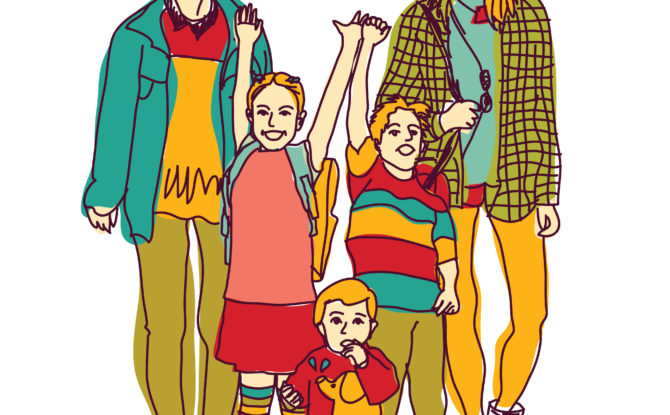 MY KIDS MAY NOT HAVE A DAD, BUT PLEASE DON'T FEEL SORRY FOR THEM ON FATHER'S DAY
"Who pretended to be Eva's dad today?"
This question was asked by my 6-year-old daughter's best friend. While few things shock me these days, I was taken back by his question. Eva's best friend is also 6 and has known her and our two-mom family for almost as long as he has been alive.
"Eva doesn't have a dad. She has two moms. You know that." Before I could process why he asked his question, I answered him a bit too bluntly. He wasn't attacking me, but I felt under attack — and my initial response was not one that helped him process what he wanted to understand.
"I know," he said. "But who came to school for Dads and Donuts?"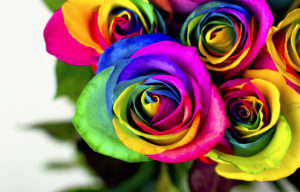 Father's Day. I forgot that, much like for Mother's Day, the schoolkids would be creating artwork and poems to send home. I forgot that some classrooms would be hosting breakfast for dads, roasting and honoring them at the same time. I forgot because I haven't talked to my own father in nearly 20 years and Father's Day is not on my radar. I forgot because I am up to my ears in end-of-the-school-year events and summer camp prep. I forgot because my kids don't celebrate Father's Day.
Shortly before our daughter turned 3, we began to talk to her about how she was created through love, her mama's egg, and a sperm donor. She, and our 4-year-old twins, will proudly and correctly tell you they came from an egg and sperm. We don't get into the logistics of how those two things met (doctor-assisted intrauterine insemination using frozen sperm for those of you who are curious). But we openly and honestly talk about how our family was made. Our kids will also tell you about their brother and sisters who live in another state; they are donor siblings who were born from the same anonymous sperm and whose parents we met through the cryobank's sibling registry.
We know our kids feel loved, and that they are as proud of their family as any other children who are more focused on their own needs and wants than on the reflection of sacrifices made by their loving parents. Yet, as much as our kids are like any other kids, their normal is not "normal." At least, not to some people. And when our kids meet new friends who are unaware that they have two moms, or when Father's Day rolls around each year, they are not just reminded that they don't have a dad — but that society expects them to have one.
Once I realized the motivation behind my daughter's friend's question, I softened. "Ah! Your dad came to school for Father's Day donuts. Eva's class didn't host a breakfast. But she may have made something for her Pop-Pop."
We have always told our kids' teachers that when Father's Day projects are being made that it's okay to acknowledge that they will not be making one for a father of their own. They can make one for my partner's father, their amazing Pop-Pop. Or they can make one for any one of a number of amazing friends and dads who are in our life. Just because they don't have a father doesn't mean we don't have good men in our lives and great dads to celebrate.
by Amber Leventry, babble.com
Click here to read the entire article.

Who am I? On the deepest level, I am blessed. I have an amazing partner, who I have known since 1989 and been married to since 2004. I am the donor dad of two beautiful daughters who have two moms who are equally amazing. My husband and I have expanded our family through surrogacy and have a seven-year old son. I have had three careers (acting, massage therapy and the law) and I am still discovering myself. I am the Board Chair of Men Having Babies. The one thing I know for sure is that life is about trusting your instincts. Family is an instinct.

Latest posts by Anthony Brown (see all)