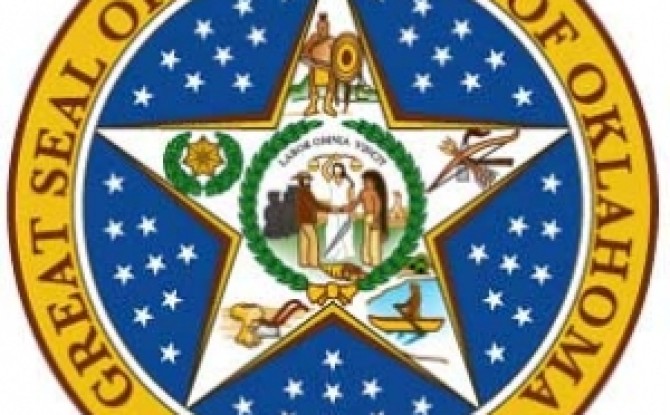 Same Sex Parenting: OK Supreme Court Landmark Ruling
Same Sex Parenting Wins Increased Rights in Oklahoma
The Oklahoma Supreme Court on Tuesday issued a landmark ruling same sex parenting increasing the rights of noncustodial parents who have been in same-sex relationships. The decision acknowledged the rights of a non-biological parent in a same-sex relationship who has acted as a parent.
The state's high court ruled that an Oklahoma County judge improperly dismissed the case of Oklahoma City resident Charlene Ramey. The court reversed that decision and remanded the case for further proceedings so Ramey could pursue a hearing on custody and visitation of the child, who was born in 2005. Ramey was in a same-sex relationship with Kimberly Sutton. At the time of the relationship, Oklahoma did not recognize same-sex marriages, which changed following the U.S. Supreme Court's decision last year not to take up an appeal of Oklahoma's marriage-equality lawsuit ruling.
The couple agreed to have a child, born by Sutton with a donor. Sutton and Ramey later separated after almost 10 years of same sex parenting, as co-parents. Sutton denied Ramey's status as a parent and sought to end all interaction between Ramey and the child, according to the opinion.
"Ramey, the plaintiff, is not a mere 'third party' like a nanny, friend, or relative, as suggested by the district court," the ruling states. "On the contrary, Ramey has been intimately involved in the conception, birth and parenting of their child, at the request and invitation of Sutton. Ramey has stood in the most sacred role as parent to their child and always been referred to as 'mom' by their child."
The decision is intended to recognize same-sex couples who, prior to the U.S. Supreme Court legalization of same-sex marriage, entered into committed relationships, engaged in family planning with the intent to parent jointly and share those responsibilities, the ruling states.
"Public policy dictates that the district court consider the best interests of the child and extend standing to the non-biological parent to pursue hearings on custody and visitation," the ruling says.
Click here to read the entire article.
by Barbara Hoberock, November 18, 2015 TulsaWorld.com

Who am I? On the deepest level, I am blessed. I have an amazing partner, who I have known since 1989 and been married to since 2004. I am the donor dad of two beautiful daughters who have two moms who are equally amazing. My husband and I have expanded our family through surrogacy and have a seven-year old son. I have had three careers (acting, massage therapy and the law) and I am still discovering myself. I am the Board Chair of Men Having Babies. The one thing I know for sure is that life is about trusting your instincts. Family is an instinct.

Latest posts by Anthony Brown (see all)