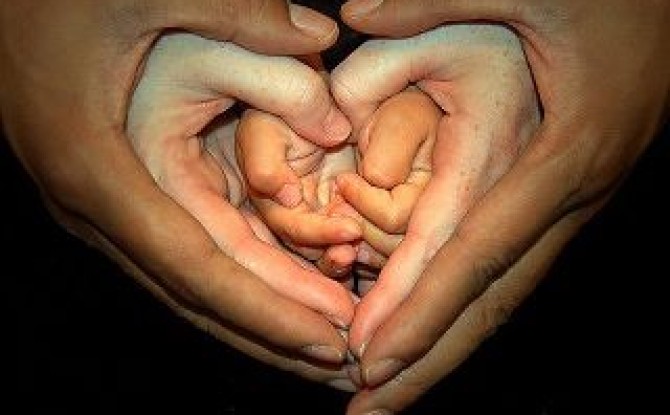 Second parent adoption key to creating security
Growing evidence around secure, same-sex families shows that their children are happy and healthy.  Securing those families through second parent adoption or step parent adoption is key to creating this security.
Second parent adoption is needed and recommended as one tenet of the debate surrounding same-sex marriage has focused on whether same-sex parents provide poorer conditions for raising children compared with different-sex parents. Political and public dialogue ensures that this notion remains pervasive and persuasive, even though the Supreme Court decision this summer ensured marriage equality in the U.S.
And it isn't just talk: Laws exist that implicitly reflect the rhetoric that somehow same-sex parents are different.
For example, even though same-sex couples make decisions together to have a child, and even if both parents appear on the birth certificate, the nonbiological parent may have limited legal rights over the child.
In Texas, two parents of the same sex are even prohibited from being listed on supplemental birth certificates, only allowing for parents where "one of whom must be a female, named as the mother, and the other of whom must be a male, named as the father."
Laws and Policies That Undermine Same-Sex Parenting Are Not Based on Science
Although all states offer second parent adoption to same-sex parents in legally recognized unions, only 15 states and the District of Columbia offer second-parent adoption to same-sex parents in cohabiting relationships. This means that in cases where the parents are not married, the nonbiological partner may be denied access to the children.
An underlying assumption about parents in same-sex couples seems to be that same-sex parents are less invested or are unable to follow through on the types of parenting that matter for children.
This type of argument is often rooted in the idea that biological parents who are partnered with each other have an advantage over a parent partnered with someone other than their child's biological parent, with nonbiological parents less likely to invest or commit to children who are not their "own."
This is wrong and must stop.
Laws and policies that undermine the rights of same-sex parents are more based on politics than on actual science of how they parent. Same-sex parents who conceive children via assisted reproductive technology, for example, should have the same parental rights as heterosexual parents who conceive via assisted reproductive technology and do not have to jump through the same legal hoop.
Very little research has directly tested whether there are different types of parenting investments by same-sex couples. However, in one study that we conducted, we found no difference in the amount of time parents spend with children between same-sex parents and different-sex mothers. But there is a catch.
Mothers in same-sex relationships, fathers in same-sex relationships, and mothers in heterosexual relationships spent about the same amount of time in child-focused activities, about 100 minutes a day.
Men in heterosexual relationships, however, spent significantly less child-focused time than all three other groups of parents — about 50 minutes per day. That means the only difference that we found tended to favor same-sex couples (and heterosexual mothers).
Importantly, these differences persisted when we controlled for factors that have well-known influences on time spent with children, including parent's education, the number of children, the age of the children, and parent's time spent working or commuting.
Here's the catch to this "no difference" conclusion. When combining estimates across mothers and fathers to look at time investments at the family level, not just by individual parents, children raised in same-sex families would receive an average of 3.5 hours of child-focused time a day, compared with 2.5 hours for children in heterosexual families.
Click here to read the entire article.
News.UTexas.edu, by Kate Prickett & Alexa Martin-Storey, November 19, 2015

Who am I? On the deepest level, I am blessed. I have an amazing partner, who I have known since 1989 and been married to since 2004. I am the donor dad of two beautiful daughters who have two moms who are equally amazing. My husband and I have expanded our family through surrogacy and have a seven-year old son. I have had three careers (acting, massage therapy and the law) and I am still discovering myself. I am the Board Chair of Men Having Babies. The one thing I know for sure is that life is about trusting your instincts. Family is an instinct.

Latest posts by Anthony Brown (see all)