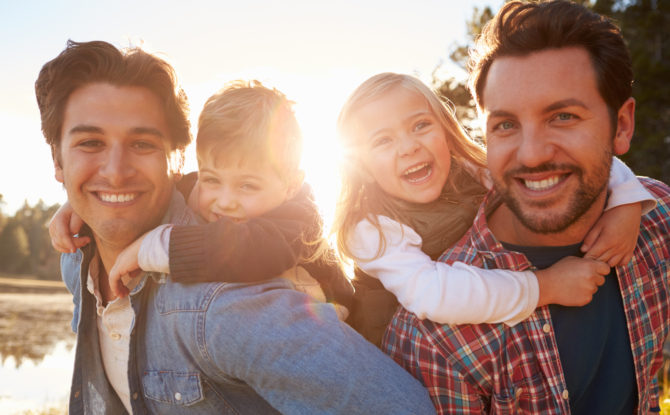 Second Parent Adoption Necessity: Securing Parentage in Uncertain Times
Second parent adoption necessity has become the primary topic of discussion for me both at work and in my private life.
Is there a second parent adoption necessity? Everyone wants to know whether their family is safe. Since January 2017, I have received more calls from parents who have not gone through the second parent adoption process for whatever reason and are now concerned that their children may be the ones who suffer from the lack of clear and incontrovertible parentage; a parentage that second parent adoption provides.
Why do I have to adopt my own child? Many gay and lesbian parents are asking this question when attempting to understand the second parent adoption necessity. In New York, married lesbian couples who have used anonymous sperm donors are allowed to be listed as a parent on their child's birth certificate. Gay couples who have children with the help of a surrogate mother may have petitioned for and received a pre or post-birth order declaring them the legal parents of their children. They may also be on their children's birth certificate. So why is second parent adoption a necessity?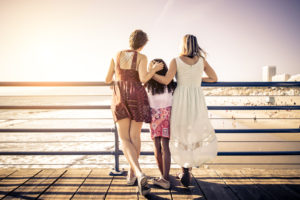 The answer to this question is perhaps the most confounding that I have had to provide clients and friends. If you can guarantee that your relationship will never end in divorce or dissolution and that, if it does, both individuals will prioritize the best interests of the child first and foremost, then perhaps you can get by without a second parent adoption. But the reality of a relationship ending is never certain and, unfortunately, the non-genetically related parent is vulnerable to what may be costly and emotionally terrifying consequences. While the few cases we have seen that have addressed the issue of the validity of a pre or post-birth order have ultimately upheld those orders, those cases cost the litigants tens or hundreds of thousands of dollars. This is because every jurisdiction has different laws around parentage, some more friendly than others.
With a second parent adoption, there is no question about the parentage rights of a non-genetically related parent. Even with recent New York case law protecting non-adoptive lesbian parents, there remains questions about what rights other than the standing to sue for custody and visitation exist without adoption. Federal social security benefits attach to "natural or adopted" children. Inheritance rights attach to "natural or adopted" children. Without adoption, future clarification will be needed to accurately assess when parentage exists.
Assisted Reproductive Technology and Gay Families – Sometimes it feels like we are all just waiting for the law to catch up to how gay and lesbian couples have their families. One recent decision from Brooklyn, Kings County Family Court to be precise, describes this issue masterfully and concludes that second parent adoption is the one way to ensure that couples are protected as state courts and legislatures grapple with assisted reproductive technology (ART) issues.
While the court in this decision confirms that a parental relationship exists in most cases with or without the adoption, it also holds that married gay and lesbian couples are entitled to second parent adoptions to expel any doubt about parentage and to protect families, particularly when they travel throughout the country and around the world. The good news is that in many states, New York included, a marriage is not a prerequisite for a second parent adoption.
Whether you are a lesbian couple with a known donor or an anonymous donor, or whether you are a gay couple with a surrogate mother and a pre or post-birth order, the second parent adoption necessity is very real. Second parent adoption is the right choice to make to protect your family from any future uncertainties.
For more information, email me at anthony@timeforfamilies.com.

Who am I? On the deepest level, I am blessed. I have an amazing partner, who I have known since 1989 and been married to since 2004. I am the donor dad of two beautiful daughters who have two moms who are equally amazing. My husband and I have expanded our family through surrogacy and have a seven-year old son. I have had three careers (acting, massage therapy and the law) and I am still discovering myself. I am the Board Chair of Men Having Babies. The one thing I know for sure is that life is about trusting your instincts. Family is an instinct.

Latest posts by Anthony Brown (see all)