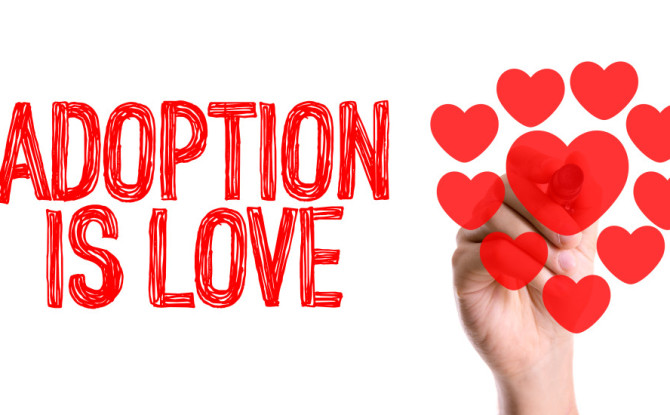 Second Parent Adoption Process: New York State
The second parent adoption process for New York State: What you need and what you need to know!
The second parent adoption process is the process of a same-sex parent adopting their partner's biological child, regardless of whether or not they are married or their relationship is legally recognized. While everyone has equal marriage rights now, the laws for New York State adoption are still striving to meet the modern day needs of our families, and it's advisable for most same-sex couples to petition for a second parent adoption to build that legal relationship between non biological parent and child. Marriage is not necessary for second parent adoption. If the couple is married, they would then petition for a stepparent adoption, although the process is very similar.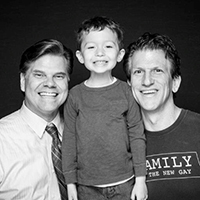 New York State Adoption Process: What you need
In a nutshell, you need a lot of paperwork and a good family lawyer, preferably one that specializes in adoptions for same-sex couples. Here is a rundown of what you will need:
The completed intake from your attorney. This is a general questionnaire that includes information for both parents and the child.
The original birth certificate for the child. A copy will not suffice. You will, however, get a new original birth certificate after the adoption.

A letter from the employer of the petitioning parent, and in some counties the biological parent, stating their position and salary. If you are not currently employed, they will need your last year's tax returns.

A letter from the doctor of both parents stating that they are in general good health.

A letter from the child's pediatrician stating that he or she is in general good health.

A completed form 1-D (a more elaborate medical assessment) by the child's pediatrician

In cases of a surrogacy, you will need copies of your carrier and donor agreement.

In cases of artificial insemination, in vitro fertilization and surrogacy, a letter verifying insemination.

If married, a copy of your marriage license.

Previous divorce decrees if either parent has been previously married.

If either parent has ever been arrested or convicted of a crime, the details and disposition records for any offense must be submitted.

A list of every residence the petitioning parent has lived at for the past 28 years, including months and years associated with every address.

Financial information, including the value of your home, any owned real estate, stocks and bonds, life insurance information and any sources of income other than employment.

The petitioning parent must be fingerprinted for a criminal background check

A home study, which is generally arranged for once your lawyer has been retained.
Keep in mind that this process may vary slightly from state to state and county to county, so it's important to find an attorney familiar with the legal details in your specific location. While the New York State adoption process may seem harrowing, keep in mind that your adoption attorney is there to help you, advise you and even help keep you organized every step of the way.
Anthony M. Brown, head of Nontraditional Family and Estates division of Albert W. Chianese & Associations, has extensive experience in helping same-sex couples through the adoption process, having gone through the process himself. If you have yet to create a legal relationship with your child or children, call 212-953-6447 or email Anthony at Brown@awclawyer.com.
[si-contact-form form='1′]

Who am I? On the deepest level, I am blessed. I have an amazing partner, who I have known since 1989 and been married to since 2004. I am the donor dad of two beautiful daughters who have two moms who are equally amazing. My husband and I have expanded our family through surrogacy and have a seven-year old son. I have had three careers (acting, massage therapy and the law) and I am still discovering myself. I am the Board Chair of Men Having Babies. The one thing I know for sure is that life is about trusting your instincts. Family is an instinct.

Latest posts by Anthony Brown (see all)