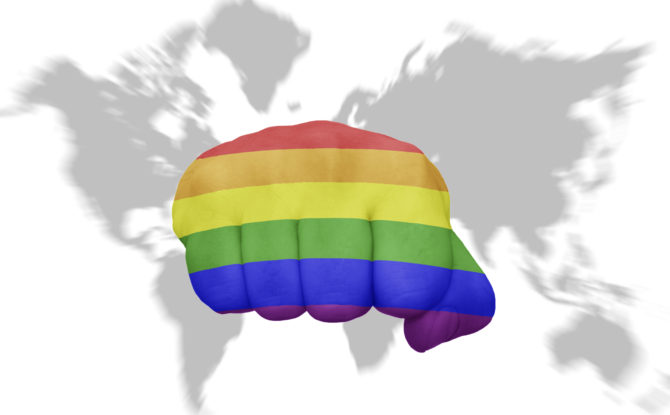 'Traditional Values': A Potent Weapon Against LGBT Rights
In April, news broke of a widespread anti-gay purge in Chechnya; in September, gay men and transgender women were rounded up in Azerbaijan; and in October reports emerged that a registry of gay men and lesbians was being compiled by the authorities in Tajikistan.
How might we understand these disparate events as part of a trend in these three former Soviet countries?
The rhetoric of regional leaders and their modus operandi show that these events are linked by a discourse on so-called traditional values that situates lesbian, gay, bisexual and transgender (LGBT) people as the aberrant 'other.' The idea of a timeless, unchanging tradition is particularly powerful in these times of social uncertainty, political instability, and economic pressure.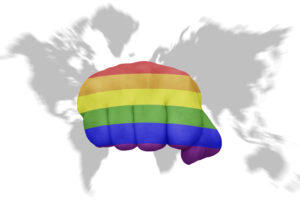 This chain of events began in earnest in 2013 with Russia's federal propaganda law, banning the "promotion of non-traditional sexual relations to minors." The law had a chilling effect on freedom of expression. Violence with impunity against LGBT people in Russia spiked. The propaganda law doesn't ban sexual relations between members of the same sex. Rather it targets all media and public activities which "try to portray homosexuality as normal behaviour."
Similar propaganda-style legislation has been discussed in Armenia, Belarus, Kazakhstan, Kyrgyzstan, Latvia, Lithuania, Moldova and Ukraine, leading to an increase in public discourse on traditional values as a way to sabotage the rights of LGBT people throughout the region. The echoes of traditional values rhetoric can of course be heard much further afield including in Egypt, Indonesia, Nigeria, and Uganda. Russia is not directly responsible for this proliferation of laws outlawing the promotion of homosexuality, or for the renewed zeal for using existing morality laws against LGBT people, such as in Egypt. But Russia has positioned itself as the champion of traditional values, both domestically and internationally.
'Decadent Modernity & Wholesome Tradition'
Russia and Egypt have long led the charge against the advance of the rights of LGBT people at the United Nations, focusing their efforts on traditional values and family values and opposing any mention of sexual orientation, gender identity, or even gender.
Traditional Values is the staple language of Russia's alliance with countries from the Organization of Islamic Conference (OIC) and the Africa Group at the United Nations. The rights of LGBT people are the wedge issue used to undermine the universality of human rights and to position Russia in opposition to the West on the global stage.
Russia's foreign minister, Sergei Lavrov, used this approach in a speech to the UN Human Rights Council in March 2014: "A number of countries have recently seen a sudden and sometimes rather aggressive rise in the activities of those who support ultra-liberal ideas, advocating permissiveness and hedonism and demanding a revision of norms of morality and ethics shared by all world religions." Lavrov articulated a powerful rhetorical divide in which the world is split between decadent modernity and wholesome tradition. It has served its purpose well, as a clever shorthand against human rights.
It is in this geopolitical context that the words and actions of leaders in Azerbaijan, Tajikistan, and Chechnya, a region within Russia, need to be understood.
By Graeme Reid, November 4, 2017 – emerging-europa.com
Click here to read the entire article.

Who am I? On the deepest level, I am blessed. I have an amazing partner, who I have known since 1989 and been married to since 2004. I am the donor dad of two beautiful daughters who have two moms who are equally amazing. My husband and I have expanded our family through surrogacy and have a seven-year old son. I have had three careers (acting, massage therapy and the law) and I am still discovering myself. I am the Board Chair of Men Having Babies. The one thing I know for sure is that life is about trusting your instincts. Family is an instinct.

Latest posts by Anthony Brown (see all)