Estate Planning, Adoption, Surrogacy & More

TimeForFamilies.com is a labor of love. My goal with this site is to provide lesbian and gay couples and individuals with the vital information necessary to make informed choices in the process creating their own families through surrogacy, anonymous or known donor contribution, second parent adoption and private placement adoption. TimeForFamilies.com will also help you determine how best way to protect your family once you create it.
Adoption, surrogacy, artificial insemination, intrauterine insemination, in vitro fertilization… Each path to parenthood has specific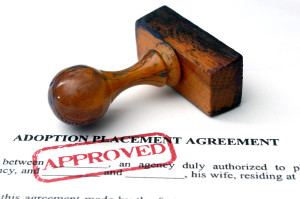 considerations, obstacles and rewards. As you read through the personal stories on TimeForFamilies.com, I hope that you find the answers that you are looking for!
As family law in New York struggle to keep up with marriage equality, many families are left feeling vulnerable and confused about making sure their parental rights are as legally protected as their marriage.
TimeForFamilies.com is comprised of five main components: Featured Articles, which I write myself, Recently Added Articles for other authors about LGBT family issues, Latest Videos, Family Stories – the personal side of the issues and finally- and In The News, which contains International and Domestic news stories about our families.
TimeForFamilies.com is an ever-evolving site. As new people share their stories, the site's content grows. TimeForFamilies.com is also a referral site, meaning that all Doctors, Agencies, Clinics and authorities cited will have a personal connection to a TimeForFamilies visitor, as well as a personal story from that visitor prior to its information being posted.
My main goal is to make sure that both parents have established a legal relationship with their children and that the family is protected with comprehensive estate planning. As the founder of Time For Families Law, PLLC and the head of Family and Estates division of Chianese & Reilly Law, PC, I am here to help you make sure that the legal bond of your family reflects your emotional and parental bond. I will help you decide the best course of action to protect your parental rights. Call 212-953-6447 or email me to answer any questions you may have about protecting your family!
If you have a personal story or a referral for TimeForFamilies.com, please contact us here or share it with me at anthony@timeforfamilies.com.