Personal stories are some of the best referrals you will find. However you create your family, the experience of others will guide you through the process. Do you have a story to tell, or just feel like sharing a thought? Please send us your stories, photos and videos to post online.
---
Our latest stories (See Family Stories for all of them)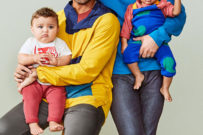 Insanity Founder Shaun T Opens Up about Twin Life After 12 Pregnancy Attempts With 5 Surrogates
Aside from trying to get the world physically fit, Shaun T and Scott Blokker are raising baby twins. Easy, right?! […]
Read More

›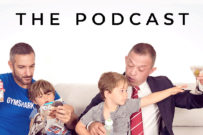 Daddy Squared Podcast tells the story of the 14th annual Men Having Babies NYC conference
In this special episode, we flew to New York City to experience the annual Men Having Babies Conference.  MHB provides unbiased surrogacy […]
Read More

›
They were a gay, interracial couple in an age of relentless bigotry. The two Harolds didn't flinch.
Estate agent Verna Clayborne takes a seat in the dining room of an expansive 16th Street Heights home and sighs. […]
Read More

›