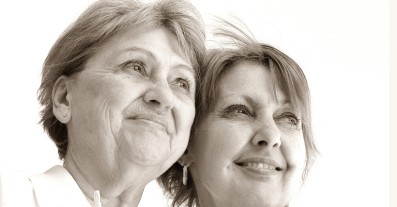 Important Aspects of Gay Estate Planning
There are two general types of Guardianship Designations that are important parts of any gay estate planning. The first is an adult Guardianship Designation, the second, a Guardianship designation for your children.
The necessity for an adult guardianship designation for unmarried couples was born from a horror story case out of Minnesota from the 1980's. According to Lambda Legal, "Sharon Kowalski and Karen Thompson were together for four years when a car accident dramatically altered their lives. Kowalski and her niece were struck by a drunk driver — Kowalski was left paralyzed, her niece killed. Kowalski's parents, who learned of their daughter's relationship with Thompson only after the accident, refused to acknowledge Thompson as an important figure in her life. Kowalski's father assumed guardianship of his 27 year-old daughter, despite her requests to be placed in Thompson's care. Kowalswki's father then moved her to a nursing home 200 miles away from Thompson, who was denied visitation rights. Thompson began the lengthy legal battle to bring her partner home. Lambda Legal filed a friend-of-the-court brief on her behalf. Finally, in 1991, eight years after the accident, Kowalski returned home with Thompson." A Guardianship Designation would have given Karen the right to go to court and prove that she was the appropriate person to care for Sharon.
The good news is that with the advent of nationwide marriage equality, the state laws which dictate who a court would prioritize as someone's adult guardian is in almost all cases, your spouse. This is one of the main reasons why marriage equality is so important.
A child's Guardianship Designation allows the parents of a minor to legally give another person the right to be designated by a court as the guradian of the child's property and person. This is of particular importance if the parents are in the process of a second parent adoption but have not yet completed it, if there is a biological parent who is out of the picture, but has not terminated their parental rights or when both parents die at the same time.
If you have specific questions about Guardianship Designations, email Anthony@TimeForFamilies.com.