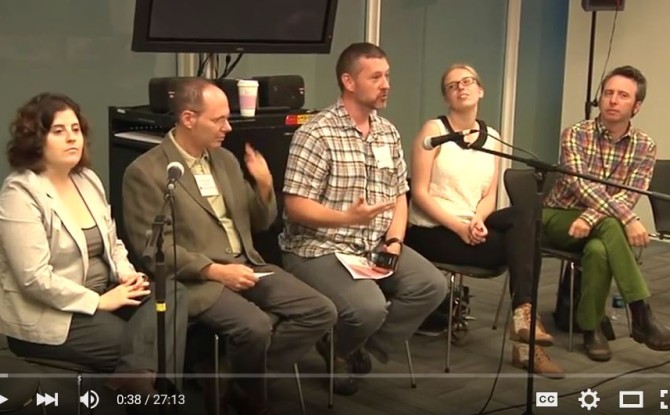 November 30, 2013
 New York Times
By  RENE ALMELING
NEW HAVEN — THE new movie "Delivery Man" stars Vince Vaughn as a former sperm donor who finds out that he has more than 500 children. Is this a Hollywood exaggeration or a possible outcome? Truth is, no one knows. In the United States, we do not track how many sperm donors there are, how often they donate, or how many children are born from the donations.
Unlike a Hollywood happy ending, however, this lack of regulation has real consequences for sperm donors and the children they help produce. The Journal of the American Medical Association published one case study of a healthy 23-year-old donor who transmitted a genetic heart condition that affected at least eight of 22 offspring from his donated sperm, including a toddler who died from heart failure. The American Society for Reproductive Medicine recommends genetic screening of sperm donors, and many banks do it, but the government does not require it. The risks become magnified the greater the number of children conceived from each donor.
How did we get to this point? Sperm donation has evolved from a practice of customized production to an industry that resembles mass manufacturing.
Click here to read the entire Article.
The Telegraph, November 30, 2013 – by Colin Freemen
A pregnant woman has had her baby forcibly removed by caesarean section by   social workers.
Essex social services obtained a High Court order against the woman that   allowed her to be forcibly sedated and her child to be taken from her womb.
The council said it was acting in the best interests of the woman, an Italian   who was in Britain on a work trip, because she had suffered a mental   breakdown.
The baby girl, now 15 months old, is still in the care of social services, who   are refusing to give her back to the mother, even though she claims to have   made a full recovery.
Click here to read the entire article.