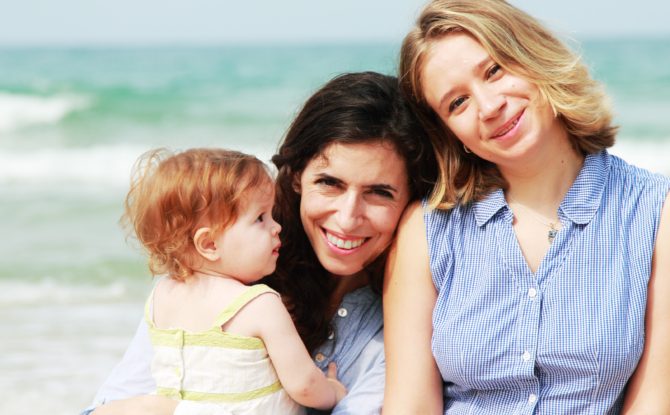 ALBANY — In a major ruling for same-sex and other non-traditional couples, the state's top court Tuesday ruled that non-biological or adoptive parents can seek visitation and custody if a couple breaks up.
Until now, the courts have held that non-biological and non-adoptive parents have no legal standing when it comes to parenting.
But the Court of Appeals changed that in a landmark ruling on Tuesday morning, overturning its own 1991 decision known as Alison D. v. Virginia M. that restricted the definition of a parent to someone with biological or adoptive connections.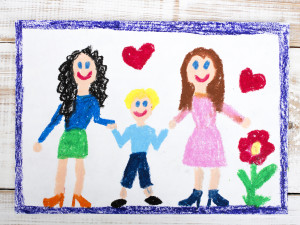 In the new decision, the court noted the 1991 ruling came 20 years before New York allowed gay couples to wed.
"We agree that, in light of more recently delineated legal principles, the definition of 'parent' established by this Court 25 years ago in Alison D. has become unworkable when applied to increasingly varied familial relationships," Judge Sheila Abdus-Salaam wrote in the decision.
"Accordingly, today, we overrule Alison D. and hold that where a partner shows by clear and convincing evidence that the parties agreed to conceive a child and to raise the child together, the non-biological, non-adoptive partner has standing to seek visitation and custody."
While acknowledging it's rare for the court to change one of its previous decisions, the judges found that the 1991 Court of Appeals ruling limiting the legal definition of parents to those with a biological or adoptive relationship "has inflicted disproportionate hardship on the growing number of nontraditional families across our State."
The decision does not guarantee that someone with no biological or adoptive link to a child can win visitation. That ultimately will be decided on a case-by-case basis by the courts based on what is determined to be in the best interest of the child.
by Kenneth Lovett, New York Daily News, August 30, 2016
Click here to read the entire article,.