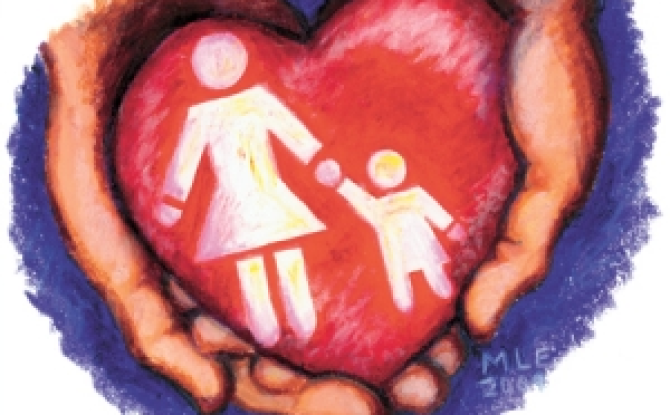 Open Adoption: Not So Simple Math
I WANTED my son to become the kind of person who appreciates the beauty of the world around him, so I smiled when, at 6, he asked to borrow my camera in case he saw "something beautiful."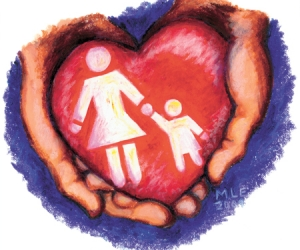 We were taking a walk in the woods outside Boston, and following behind him I was surprised by how much he moved like his father. We spent that afternoon showing each other icicles and hollow trees, breaking frozen patterns in the river ice, inching too close to the water to get a better view of the bridge above.
When we arrived home, Ben said that the reason he wanted to go for a walk was to spend time with me. It had been three months since I last saw him. I smiled sheepishly and stepped into the living room, where the woman who had adopted him six years earlier sat reading the newspaper.
Is open adoption the next big thing?
It is a far cry from the moment he was born, when my 23-year-old body seemed to know exactly what to do, when I suddenly and surprisingly wanted nothing more than to admire him nursing at my breast. When, after a drugless labor, my surging hormones helped me to forget that I was a college student, that I lived in Cincinnati, that I was passionate about architecture. During those days I was roused by the slightest sound of his lips smacking, innocent newborn desire that offered my deepest fulfillment.
In the months before I gave birth, when my boyfriend and I were just getting to know the couple we had chosen, I was able to comprehend the coming exchange only on the most theoretical of levels, but it seemed like gentle math: Girl with child she can't keep plus woman who wants but can't have child; balance the equation, and both parties become whole again.
During those months, my son's mother, Holly, observed that birth mothers have to accomplish in one day the monumental task of letting go that most parents have 18 years to figure out. Days after his birth, when I struggled with letting go, Holly sat with me and cried — for the children she never got to have, for the fact the adoption would bring her joy while causing me pain, and out of fear that she had already grown to love a child I might not give her.
I decided to let her take him for a night, to see if I could handle it. She drove him to Dayton, Ohio, where she was staying with family, then called and asked: "Do you want him back? I'll bring him right now."
UPDATED: You can now listen to our Modern Love podcast, featuring the actress Sarah Paulson reading this column and a conversation with the writer. Look for the "play" button below.
Click here to read the entire article.
New York Times – Modern Love by Amy Seek April, 2007