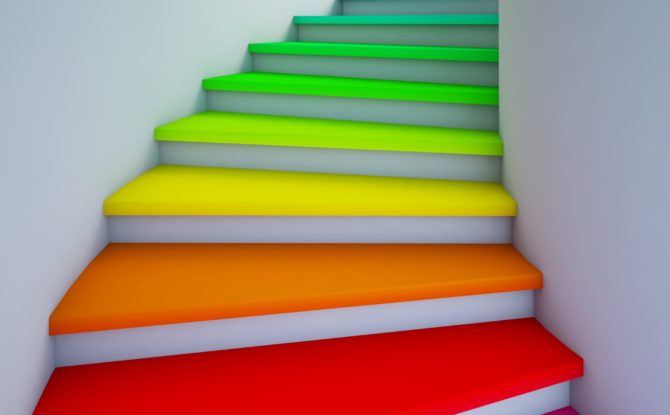 Stonewall House in Brooklyn is New York City's first LGBT-welcoming senior housing. Its population will be roughly 50 per cent LGBT and 50 per cent straight—and it opens today.

Diedra Nottingham is getting ready to move into her new apartment at Stonewall House, and she could not be more excited.
The 69-year-old lesbian will be one of the first tenants of Stonewall House, the first ever LGBT-welcoming senior housing development in New York City. This historic building will be declared officially open today, Tuesday, with the first residents expected to move into the 145-unit building near Fort Greene Park in Brooklyn before Christmas, with the rest of the residents moving in throughout January.
The Daily Beast exclusively reported on the construction of Stonewall House in March. It is the largest such development in the country, and its construction has been overseen by BFC Partners, the developer of Stonewall House, in partnership with SAGE, the world's largest and oldest organization dedicated to improving the lives of LGBT older people. The stars and stripes and the rainbow flag both fly proudly at the top of Stonewall House.
"In 2019, in this 50th anniversary year of the Stonewall uprising, we couldn't think of a better name for the first building of this kind," Michael Adams, CEO of SAGE, told The Daily Beast. "People will be able to live their lives freely and openly in this building. We see our elders as heroes and want them to be treated as such when living in their own homes. That's what we want to accomplish with this building."
"I'm moving in in the first week of January," Nottingham, who presently lives in the Bronx, told The Daily Beast. "I always wanted to be in a gay-friendly environment without discrimination, and the glares and looks you can get from people. It's a great community and area. I'm looking forward to meeting new people and joining new groups. I have been an advocate for the LGBTQ community even back when we were illegal."
Luis Lizardi from Puerto Rico lost everything due to Hurricane Maria when it struck in September 2017. The 67-year-old gay man told The Daily Beast he had faced homophobia on the island, and had suffered a heart attack as he tried to survive there after Maria.
Lizardi has been living in shelters in New York City since June of this year, and more recently has slept on a friend's sofa. He is finalizing his lease to move into Stonewall House.
"If I could, I wish I could move in tomorrow," Lizardi told The Daily Beast. "I'm dying to be there, you have no idea. It means peace of mind, being able to take my clothes out of my bags, and be in a place more or less permanently. I hope to be there for the rest of my life, and find new friends."
The DaileyBeast.com, by Tim Teeman, December 17, 2019
Click here to read the entire article.