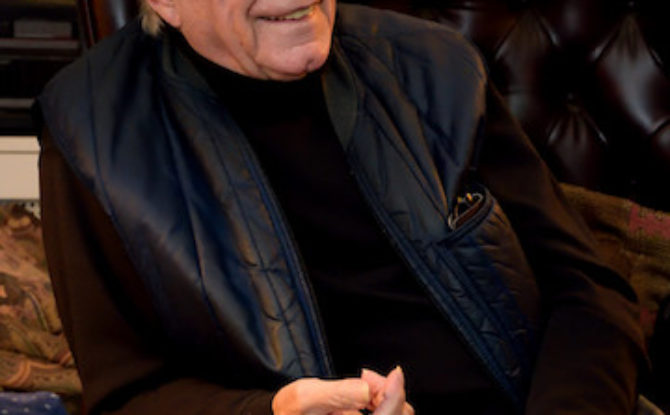 When William Cornwell died on June 19, 2014, believing he had made a will leaving his entire estate to Thomas Doyle, the man with whom he had shared his life for more than half a century, his departure was more than just a heartbreaking loss for Doyle.
It soon became clear that Cornwell's intention to pass on the West Village brownstone where the two men had lived since 1961, and from which they derived rental income as well, was not properly executed – and for Doyle, anything that could go wrong, legally speaking, threatened to go wrong.
In preparing and signing his will in 2004, Cornwell had not involved a lawyer, apparently, because no lawyer would have made the simple mistake he made: getting only one person to witness it.
After Cornwell died, Doyle turned to Sheila McNichols, Cornwell's niece and a longtime friend to the two men, "for comfort, support, and advice," said Doyle in a sworn petition filed this month in the New York County Surrogate's Court. He showed her the will, and she suggested taking it to her lawyer, Peter Gray, to handle probate.
Gray immediately saw the problem. The New York courts will not accept a will unless there are at least two sworn witnesses to the signing. Indeed, the will form that Cornwell used had spaces indicated for two witness signatures, but one was blank. The instruction sheet that came with the will form did not specifically say that two witnesses were required, although the instructions referred to witnesses in the plural several times.
Gray advised Doyle that the will could not be accepted for probate, and because the men had never married, Doyle had no rights as a surviving unmarried partner. The estate would go to Cornwell's intestate heirs, two nephews and two nieces, all living in California, three of whom had virtually no relationship with Cornwell or Doyle.
This was a big blow to Doyle, now 85, because his living arrangements depended crucially on the rental income from the other apartments in the Horatio Street brownstone and his ability to continue occupying the ground floor apartment without paying rent (see Paul Schindler's profile). The men originally moved in as tenants after living together elsewhere beginning in 1958, and in 1979 when the owner decided to sell the building, Cornwell, who had greater resources to finance the purchase, bought it, setting up a corporate entity to own and operate it and putting Doyle on the board.
That building and the rental income it generates is the estate's main asset. Cornwell and Doyle had lived on their Social Security checks and the rental income. Now Doyle was reduced to his individual monthly Social Security check (smaller than Cornwell's, because Cornwell had a steady full-time job while Doyle often worked as a freelancer), having no pension or other resources.
Although the men lived together and considered themselves spouses, they had never taken any step to formalize their relationship. In the time they lived together, New York City had passed a domestic partnership ordinance in the 1990s, then in this century surrounding states and finally New York State in 2011 had changed their laws to allow same-sex couples to marry, but the two men never registered their partnership or married.
Doyle said they were planning to marry, and had even purchased rings in anticipation of a ceremony, but in the end Cornwell's poor health prevented them from traveling to the city Marriage Bureau to tie the knot. The only legal documents of their relationship are health care proxy forms the men had made in 2002 (properly witnessed by two people) and joint bank account statements.
Click here to read the entire article.
By Arthur Leonard, Gay City News October 27, 2016