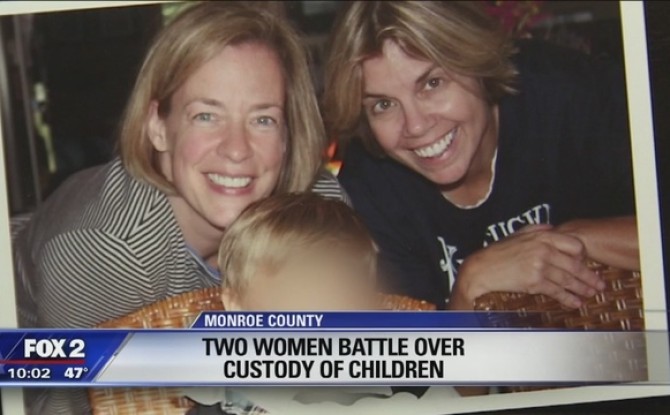 Lesbian couple who used artificial insemination to have kids fight over parental rights now that they've split up.
For the last eight years, Jennifer Zunk's life has been filled with motherly duties.
Changing diapers. Pediatrician visits. Making lunches. Doing laundry.
The kids call her mom. But the law doesn't.
In a thorny custody case involving a lesbian couple who used artificial insemination to have a family, Zunk is in the fight of her life to protect her parental rights with two children she has raised since birth. She and her partner of 15 years broke up last year, and her ex-partner is now trying to terminate Zunk's guardianship of their 8-year-old daughter and 6-year-old son.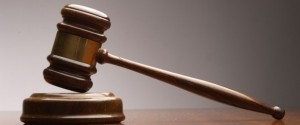 But Zunk is fighting back as she faces what could best be described as a medical and legal conundrum — a difficult situation in which the law and technology are out of step. Technology allowed the two women — one a doctor; the other a teacher — to have and raise children together. But the law doesn't recognize them both as parents.
That's because of another legal snafu: The women broke up before same-sex marriage was legalized in the U.S., so Zunk couldn't adopt the children because Michigan didn't allow it. As it stands, the law only recognizes one parent: Her ex-partner — 47-year-old urologist Carin Hopps of Monroe, who delivered both children after being impregnated using in vitro fertilization. She is the biological parent of the daughter, who was conceived using a sperm donor. But she's not biologically related to the son, who was conceived using a donor egg and a donor sperm.
Both women have been in the children's lives since birth. Both entered into agreements to use egg donors. Both have paid for their upbringing. And the kids, who have hyphenated last names for each parent, call them both mom.
Welcome to America's latest custody battle — a new and even more complicated fight over parental rights involving same-sex couples who used artificial reproductive technology to have babies and raise them together, but then break up with one parent then claiming "they're mine." Family law experts say the law isn't exactly clear on how to handle this scenario, which has left parents like Zunk wondering: Will I lose my children?
"It's the wild, wild West out here," said Zunk's attorney, Dana Nessel, who believes Michigan has outdated custody laws that are costing same-sex spouses their parental rights. "It's not a disaster waiting to happen — there are disasters which occur on a regular basis, needlessly. Other states are literally light-years ahead of Michigan in this regard."
Detroit Free Press, by Tressa Baldas, March 20, 2016
Click here to read the entire article.