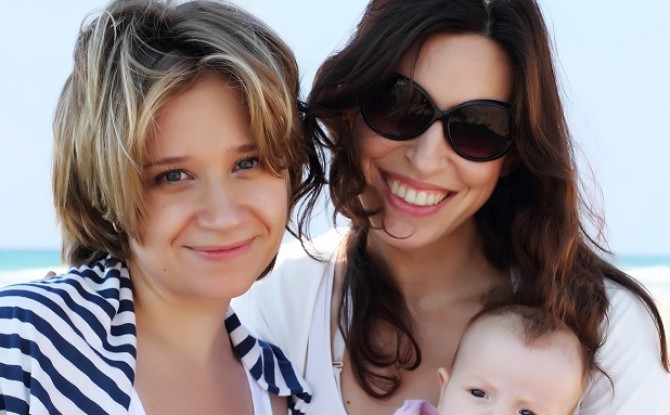 What is Second Parent Adoption?
Second parent adoption (also sometimes known as co-parent adoption) is the administrative process through which one partner in a same-sex relationship can become the legally recognized parent of their partner's biological or adopted child, along with their partner and without the other partner's parental rights being terminated. Although morally parents should not have to adopt their own children, for whom they planned either biologically through their partner or through adoption, it is strongly advisable to go through this process in order to ensure the security of the child in case of the initial parent's death, and for logistical purposes when parental responsibility is required in legal, medical and other situations. This is advisable even if the parents are married or in a civil union, as some States and countries do not recognize the legal relationship of the parents to be an indicator of their relationship to their child. Second parent adoption is usually the process taken by unmarried couples, as step-parent adoption is available for those adopting their spouse's child.
Why choose Second Parent Adoption?
Second parent adoptions are widely viewed by LGBT legal rights experts as the best option for children, as it has been found that it increases emotional, psychological, legal and financial security. It is common to think that if you are married or in a civil partnership, you are legally safe when it comes to your rights as a parent. In some places, this is true. New York, for example, recognizes both same-sex partners as parents of a child without second parent adoption being a legal requirement. If, however, you ever want to visit relatives in a different State or go travelling to a different country, it is essential that you are legally recognized as the parent on an international level. Your legal parental status affects decisions such as your child's healthcare, where they go to school and who would look after them in case of parental death. In 2014 a controversial decision was reached by a Judge in New York, who refused to grant a second parent adoption based on the fact that the couple's rights were protected whilst they remained in New York.
Differences in State Law
Although every State must allow adults in same-sex relationships to petition for second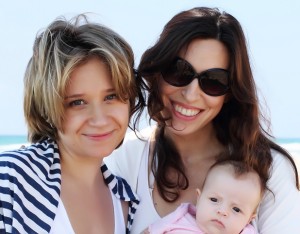 parent adoption if the partners are married, the same does not apply for those in relationships that are not legally binding. Fourteen States currently allow the process for non-married same-sex partners:
California; Colorado; Connecticut; District of Columbia; Idaho; Illinois; Indiana; Maine; Massachusetts; New Jersey; New York; Oklahoma; Pennsylvania and Vermont.
These fourteen further States have allowed the process for couples at some point:
Alaska; Delaware; Florida; Georgia; Hawaii; Iowa; Louisiana; Maryland; Minnesota; Oregon; Rhode Island; Texas; Washington and West Virginia.
There are also States that prohibit or limit fostering and adoption by LGBT adults. The current limitations include:
The Alabama Court of Appeals ruled that (unmarried) same-sex couples cannot use the stepparent adoption procedures. However, married same-sex spouses must be allowed to do so.
Arizona gives a preference to married couples over a single adult in adoption placement.
The Kansas Court of Appeals recently ruled that Kansas does not permit second parent or co-parent adoption by unmarried couples.
A Kentucky court has said that Kentucky does not permit unmarried couples to use the stepparent adoption procedures.
Mississippi has a statute that prohibits adoptions by couples of the same gender, but under the Supreme Court ruling, Mississippi must allow same-sex spouses to adopt on equal terms with other married couples.
Nebraska does not permit co-parent adoption by unmarried couples.
North Carolina does not permit co-parent adoption by unmarried couples.
Ohio does not permit co-parent adoption by unmarried couples.
Utah does not permit anyone cohabiting in a non-marital sexual relationship to adopt. Utah also gives a preference to married couples over any single adult in adoptions or foster care placement.
Wisconsin does not permit second parent or co-parent adoption by unmarried couples.
Getting Help with The Process
Deciding to adopt a child is one of the biggest decisions you will ever make. It is a decision made from a place of extraordinary love and compassion and one that will take you on an incredible journey; a pathway that is hopefully filled with joy and ends with the family you dream of. It can also be an overwhelming experience; dealing with myriad professionals such as lawyers, agencies and physicians can be stressful and it is best to start from a place of knowledge and confidence. Anthony M. Brown is head of the Nontraditional Family and Estates Division of the law firm of Albert W. Chianese & Associates and specializes in same-sex relationship estate planning and co-parent adoption. If you have questions about adoption you can get in touch with him here.
Step Parent Adoption
To read more about Step Parent Adoption, click here.