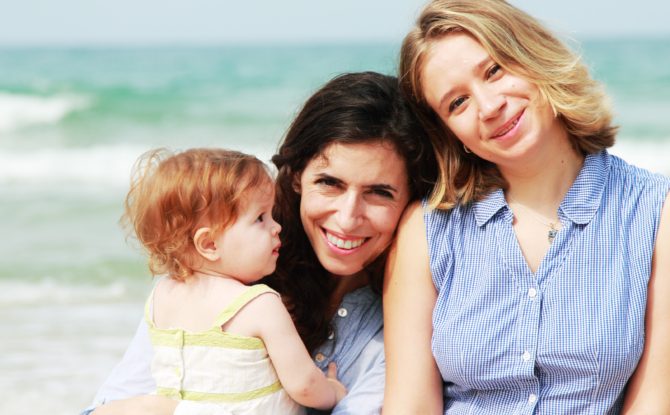 Being a same-sex parent means dealing with a barrage of unexpected questions and remarks from straight people. We collected gems from couples across the country.
When I was pregnant with our son, my wife Sam and I often imagined our lives post-delivery: the unbearable cuteness of bath time, the inevitable onset of exhaustion, the middle of the night blowouts. We knew everything about our relationship was about to change, and that it would be close to impossible to prepare for what was to come. Straight people and their questions.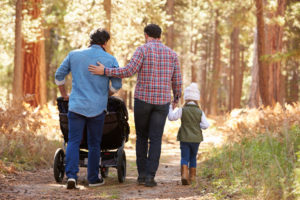 As same-sex parents, however, we knew we might have to steel ourselves for something else: a shift in how the world sees us. Though it would be years before he would understand that having two moms made him different, we had decisions to make about our son early on: what language we would use to describe our family, how we would answer questions from loved ones and strangers, how we would respond to inquiring minds.
The hospital staff where I delivered had experience with same-sex couples, and they made us feel welcome and celebrated. But in the world we've encountered since, reactions have often felt more complicated. In restaurants and grocery stores, men and women have wanted to stop and ask about our beautiful baby. Often their congratulations landed on whichever one of us was holding him; if anyone was confused when we both responded, they never let on. When people ask, "Who's his mom?" We say, "We both are." Often, when people learn we're same-sex parents, they feel comfortable asking us who carried, whether he's breastfed, how we chose a donor. We're incredibly open when we reply, but I often wonder whether they'd ask the same kinds of questions of a hetero couple.
Those subtle displays of obliviousness are often frustrating (when they're not humorous), and we're far from alone in our experiences. Below, we collected stories from a handful of same-sex parents around the country about reactions they've encountered from the world, and how they've chosen to respond in turn.
Vice.com, by Laura Leigh Abbey, July 27, 2017
Click here to read the entire article.