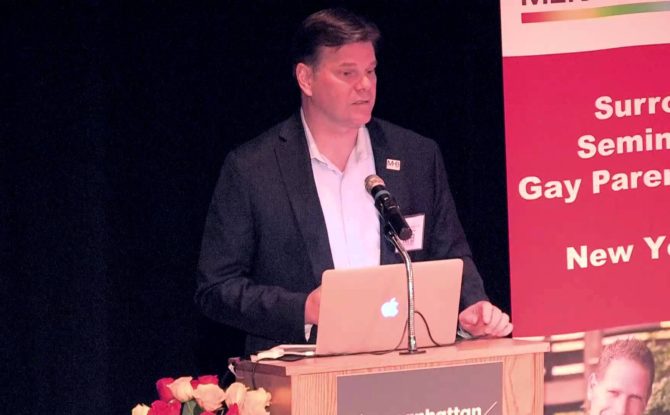 For the last 6 years I have been the Chairman of the Board of Men Having Babies, a nonprofit organization that helps educate gay men about having their own biological children through surrogacy.
I have never been prouder of the mission of an organization I have been a part of than I am with Men Having Babies. We also help men who cannot otherwise afford surrogacy with our Gay Parenting Assistance Program, or GPAP, which provides discounted and donated services, as well as cash grants, to eligible couples and individuals. We advocate for ethical surrogacy and assist thousands of men around the world. This 8 minute video shows what kind of a difference we can make. It is my privilege to share it with you.
Gay men thinking about having families is nothing new. While I grew up in an era that being gay and being a father were not usually understood as being possible together, thankfully this is no longer the case. Creating and protecting a family is a realistic dream of all people, especially gay men.
Men Having Babies is a non-profit organization dedicated to educating and assisting gay men to create their own families. Each year educational conferences are held around the world in such cities as San Francisco, Brussels, New York, Tel Aviv, and Chicago. Click here to visit the Men Having Babies website.