The U.S. Supreme Court announced on April 22 that it will consider appeals next term in three cases presenting the question whether Title VII of the Civil Rights Act of 1964, which prohibits employment discrimination because of an individual's sex, covers claims of discrimination because of sexual orientation or gender identity.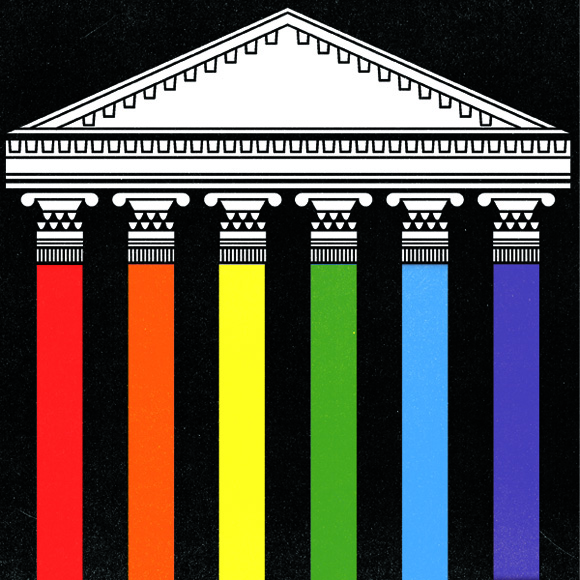 Because federal courts tend to follow Title VII precedents when interpreting other federal sex discrimination statutes, such as the Fair Housing Act and Title IX of the Education Amendments of 1972, a ruling in these cases could have wider significance than just employment discrimination claims.
The first Petition for certiorari was filed on behalf of Gerald Lynn Bostock, a gay man who claimed he was fired by the Clayton County, Georgia, Juvenile Court System, for which he worked as Child Welfare Services Coordinator, because of his sexual orientation. Bostock v. Clayton County Board of Commissioners, No. 17-1618 (filed May 25, 2018). The trial court dismissed his claim, and the Atlanta-based 11th Circuit Court of Appeals affirmed the dismissal, 723 Fed. Appx. 964 (11th Cir., May 10, 2018), petition for en banc review denied, 894 F.3d 1335 (11th Cir., July 18, 2018), reiterating an old circuit precedent from 1979 that Title VII does not forbid discrimination against homosexuals.
The second Petition was filed by Altitude Express, a now-defunct sky-diving company that discharged Donald Zarda, a gay man, who claimed the discharge was at least in part due to his sexual orientation. Altitude Express v. Zarda, No. 17-1623 (filed May 29, 2018). The trial court, applying 2nd Circuit precedents, rejected his Title VII claim, and a jury ruled against him on his New York State Human Rights Law claim. He appealed to the New York-based 2nd Circuit Court of Appeals, which ultimately ruled en banc that the trial judge should not have dismissed the Title VII claim, because that law applies to sexual orientation discrimination. Zarda v. Altitude Express, 883 F.3d 100 (2nd Cir., Feb. 26, 2018). This overruled numerous earlier 2nd Circuit decisions.
The third petition was filed by R.G. & G.R. Harris Funeral Homes, three establishments located in Detroit and its suburbs, which discharged a funeral director, William Anthony Beasley Stephens, when Stephens informed the proprietor, Thomas Rost, about her planned transition. R.G. & G.R. Funeral Homes v EEOC, No. 18-107 (filed July 20, 2018). Rost stated religious objections to gender transition, claiming protection from liability under the Religious Freedom Restoration Act (RFRA) when the Equal Employment Opportunity Commission sued the funeral home under Title VII. Stephens, who changed her name to Aimee as part of her transition, intervened as a co-plaintiff in the case. The trial judge found that Title VII had been violated, but that RFRA protected Harris Funeral Homes from liability. The Cincinnati-based 6th Circuit Court of Appeals affirmed the trial court's holding that the funeral home violated Title VII, but reversed the RFRA ruling, finding that complying with Title VII would not substantially burden the funeral home's free exercise of religion. EEOC v. R.G. & G.R. Harris Funeral Homes, 884 F.3d 560 (6th Cir., March 7, 2018). The 6thCircuit's ruling reaffirmed its 2004 precedent in Smith v. City of Salem, 378 F.3d 566, using a gender stereotyping theory, but also pushed forward to hold directly that gender identity discrimination is a form of sex discrimination under Title VII.
In all three cases, the Court has agreed to consider whether Title VII's ban on discrimination "because of sex" is limited to discrimination against a person because the person is a man or a woman, or whether, as the EEOC has ruled in several federal employment disputes, it extends to sexual orientation and gender identity discrimination claims.
artleonardobservations.com, by Art Leonard, April 22, 2019
Click here to read the entire article.