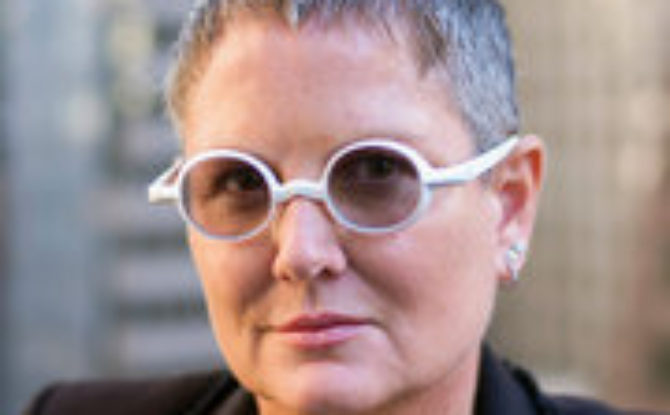 A Manhattan woman who went to court to prove that she should be considered a legal parent to a child adopted by her former same-sex partner is planning to appeal after losing her case last week.
"I have to keep going," said Kelly Gunn, 52, of the West Village area of Manhattan. "I'm going to do everything I can to protect him and protect my relationship as parent."
Ms. Gunn went to court last September to prevent her former partner, Circe Hamilton, 45, from moving to her native London with Abush, the 7-year-old whom Ms. Hamilton had adopted from Ethiopia in 2011.
Ms. Gunn and Ms. Hamilton were a couple when they began planning for the adoption, but they separated in 2010 before Abush had been identified by the adoption agency. In court, Ms. Gunn argued that because the adoption plan had been created when they were together, and because she had provided support and care once the boy arrived, she merited the legal status of parent. Ms. Hamilton argued that their adoption plan had ended with their separation and said that the role Ms. Gunn had played in the boy's life was akin to that of a godmother or a close friend.
Ms. Gunn's arguments were made possible because of a newly expanded definition of parenthood in New York. Bringing custody law up to date with the realities of same-sex and other nontraditional parenting arrangements, the State Court of Appeals ruled in August that a caretaker who is not related to, or the adoptive guardian of, a child could still seek custody and visitation rights.
The landmark ruling in that 2016 case, known as Brooke S. B., was written by Judge Sheila Abdus-Salaam, the first African-American woman on the court, who last week was found dead in the Hudson River.
Increasing numbers of children were being deprived of access to a loving de facto parent, Judge Abdus-Salaam wrote, simply because that parent did not appear on an adoption paper or have a biological tie. The ruling created a new legal test.
"Where a partner shows by clear and convincing evidence that the parties agreed to conceive a child and to raise the child together, the nonbiological, nonadoptive partner has standing to seek visitation and custody," she wrote.
In one of the first applications of that ruling, Judge Frank P. Nervo concluded in his April 11 decision that Ms. Gunn had failed to prove that her role in Abush's life rose to the level of parent. Citing her emails to Ms. Hamilton, he said that Ms. Gunn "herself acknowledged repeatedly that the plan to adopt a child with respondent died with their relationship."
Nancy Chemtob, Ms. Gunn's lawyer, has 20 days to seek a continued stay of the ruling before Ms. Hamilton can leave the country with Abush. "I believe that this decision doesn't follow Brooke," she said.
Bonnie Rabin, one of Ms. Hamilton's lawyers, said the ruling should allay concerns that a trusted caretaker could suddenly claim parental rights under the state's expanded definition of parentage. "That would be very scary to parents," she said.
New York Times, by Sharon Ottoman, April 19, 2017
Click here to read the entire article.