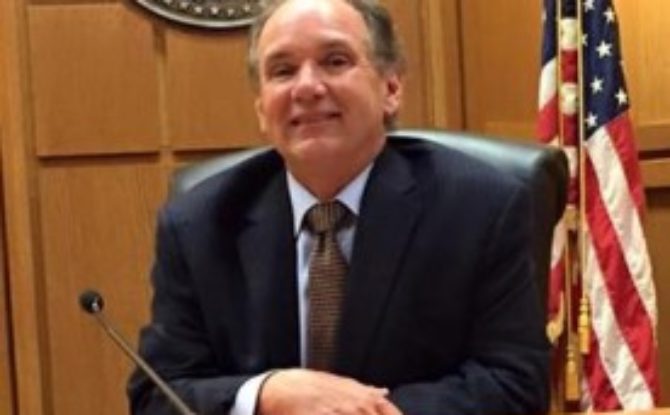 Walker appointee rapped for treatment of same-sex couple in surrogacy case.
A former Dane County judge appointed by Gov. Scott Walker likened surrogacy to "human trafficking" and took highly unusual steps that added tens of thousands of dollars in costs for a gay couple seeking to add to their family.
Judge James Troupis' actions, which included denying parental rights to the couple, were overturned by another Dane County judge and have also been appealed to the state Court of Appeals. And they arguably violated the ethical standards in place for members of the judiciary.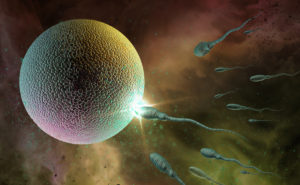 Troupis, who has since left the bench, in August 2015 appointed a Waukesha County law firm that employs an outspoken opponent of same-sex marriage to assist in the case. That resulted in hefty additional legal fees for Jay Timmons and Rick Olson as they attempted to become the legal parents to their infant son, born to a surrogate in Wisconsin. And the couple says the judge wreaked emotional havoc on their family by keeping the child's legal status in limbo for 10 months.
In early July, Dane County Judge Peter Anderson vacated Troupis' order, giving Timmons and Olson parental rights to Jacob, who will be a year old in August. Troupis had already terminated the parental rights of the surrogate, who never contested the contract she had with Timmons and Olson.
Anderson raised serious concerns about his former colleague's conduct in the case, calling it "harsh," "weird" and "faulty," according to an online account by Timmons of his family's ordeal. Anderson said Troupis' decision also contained a "manifest error" of the law, Timmons wrote.
Kevin St. John, one of the attorneys for the couple, did not return a call seeking comment on the appeal or whether his clients intend to file a complaint against Troupis with the Wisconsin Judicial Commission. The code of judicial conduct prohibits judges from, among other things, performing their duties with bias or prejudice.
"A judge may not, in the performance of judicial duties, by words or conduct, manifest bias or prejudice, including bias or prejudice based upon race, gender, religion, national origin, disability, age, sexual orientation or socioeconomic status, and may not knowingly permit staff, court officials and others subject to the judge's direction and control to do so."
Timmons and Olson live in McLean, Va., a high-end suburb of Washington, D.C. Timmons is president and CEO of the National Association of Manufacturers, which, according to his bio, is the "largest manufacturing association in the United States representing small and large manufacturers in every industrial sector." Timmons also formerly worked for several Republican lawmakers.
The couple, who also have two young daughters, received a gift of two frozen embryos from friends about two years ago. After spending about a year researching legal issues, they sought out a surrogate in Wisconsin, believing state law here clearly allowed a same-gender couple to be recognized as parents of a child born through surrogacy. According to court documents, the surrogate was paid $35,000.
About two months before the expected birth, on June 25, 2015, reserve judge Sarah O'Brien held a hearing on the couple's petition for parental rights. O'Brien's interim order awarding them parental rights was expected to be finalized upon Jacob's birth.
by Judith Davidoff, July 18, 2016
Click here to read the entire article.