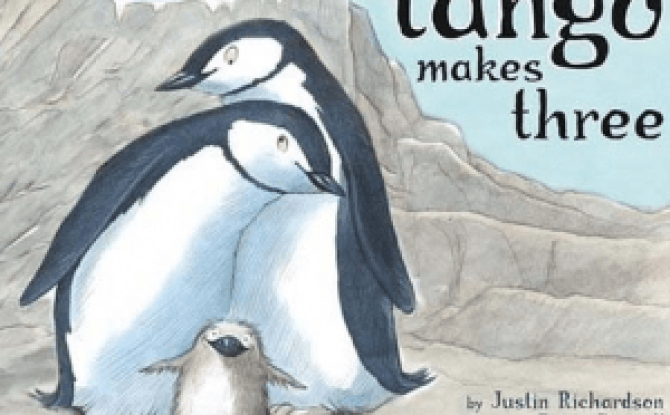 LGBTQ Literature for Children and Teens becomes relevant and contemporary.
LGBTQ literature is taking a new turn.  When David Levithan wrote the YA novel Boy Meets Boy (Knopf, 2003), he faced a precedent in which books with LGBTQ characters were issue-based: focused on the angst of coming out in a hostile world. "We were tired of the misery plot, and wanted to re-write it," Levithan recalls. "I wanted to write a romantic comedy."
Today, that "misery plot" is no longer the norm and 2016's children's books and YA novels depict a wider range of LGBTQ experiences and family dynamics. Increasingly, the central conflict has little to do with being gay.
Such is the case with Levithan's upcoming YA novel You Know Me Well (St. Martin's Griffin, June), which he co-wrote with Nina LaCour, about the burgeoning friendship between a boy and a girl – both comfortably out, and both navigating the uncertainty of imminent adulthood.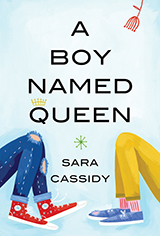 "Nina and I wrote the book because we really wanted to show the common ground between a lesbian character and a gay character," Levithan says. "Part of that is navigating romantic relationships, which is hard no matter who you love."
Levithan, who is also editorial director and publisher at Scholastic, notes the characterization of queer characters has become far more nuanced. "Authors are really delving into what it means to have this identity," he says. For instance, Jane B. Mason's Without Annette (Scholastic Press, Jun.) depicts the growing tension between two girlfriends as they maneuver through the politics and elitism of a new boarding school.
"Without Annette is about navigating love," says Levithan. "The fact that they're girls attracted to girls – there's obviously something specific to that, but it doesn't define their love."
Similarly, in Kody Keplinger's Run (Scholastic Press, July), the main character's bisexuality doesn't define her. "Certainly a decade ago, if these characters existed, the whole story would be about that facet of their identity," Levithan said.
Characters are increasingly certain of who they are, so there's less drama around the search for identity. This assuredness is evident even in some middle grade novels and picture books. Sara Cassidy's middle grade book A Boy Named Queen (Groundwood, Aug.) is about a boy who flouts convention and sees no need specify his orientation throughout the book.
"The story for every child isn't going to be about coming out as LGBTQ," says Groundwood president and publisher Sheila Barry. "In [A Boy Named Queen], the kid is very confident in every aspect of his being." Similarly, in the picture book Big Bob, Little Bob (Candlewick, Oct.), by James Howe and illustrated by Laura Ellen Anderson, Little Bob, who dresses in girls' clothes and wears flowers in his hair, is perfectly comfortable with who he is and what he likes.
Family and Friends
While there's still a place for stories about understanding sexual orientation or gender identity, those narratives now show a broader range of relationships within friendships and families.