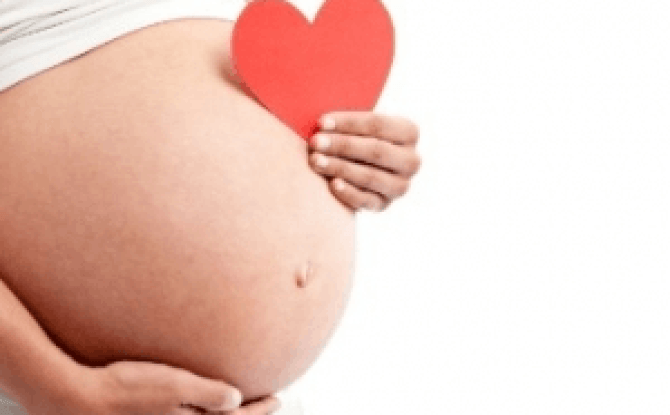 by Anna Medaris Miller – May 6, 2015 – US News and World Report Health
Jodie Hayes had something on her mind. For four years, it tugged. For four years, she let it simmer.
Finally, the time was right – or at least as right as it ever would be – to bring it up with her husband, a U.S. Army soldier who was training in another state.
"Do you remember when you were a kid getting asked what you wanted to be when you grew-up?"Hayes, a 38-year-old who lives near Savannah, Georgia, ​wrote to him in an email during the summer of 2013. "I really wanted to be a mom. I didn't care about a fancy career or getting rich. I just wanted to be the best mom I could be."
"Fortunately, you and I were able to conceive and become parents pretty easy," continued Hayes, whose daughters are now 14 and 17. "I can't imagine how it would feel to not be able to do the most natural thing in the world, experience pregnancy and having a child. Can you imagine life without our girls?"
Then Hayes cut to the chase​:​ "This is why I want to become a surrogate."
Hayes was talking about becoming a gestational carrier, or woman who carries another couple's embryo to term. The process involves using assisted reproductive technology to fertilize a woman's egg with a man's​ sperm in a lab and then transferring the resulting embryo into the carrier's uterus. (In the other type of surrogacy, called traditional surrogacy, the woman is the child's biological mother but became pregnant via artificial insemination.) In a sense, Hayes was telling her husband she wanted to rent out her uterus to another family.
"I wanted to be the answer to someone's pain or frustration [by helping them] get the family that they wanted," Hayes said in an interview with U.S. News. "I wanted the pride of being able to do that – being able to get them to smile again – and be able to hold the child that they wanted to hold."
The Goal: A Healthy Baby
Some women hate being pregnant – they get morning sickness, feel sluggish and tired and wish they could fast-forward to the good part: a baby. Other women love being pregnant – they glow, feel energized and at peace, and enjoy the journey and the destination. It's the latter group that makes up the vast majority of gestational carriers, says Michele Purcell​, a registered nurse who directs the egg freezing, donor egg and gestational carrier programs at Shady Grove Fertility Center in Rockville, Maryland​.
"Most women have good pregnancies, but I would say [gestational carriers] have exceptional pregnancies, where they really just feel great the whole time," she says. "And if they don't at the beginning, it's so worth it at the end that they don't mind it."
There are other, less altruistic reasons, why a woman might want to become a gestational carrier. Namely, the money. Surrogate​ moms are compensated anywhere from $15,000 to $60,000, depending on various factors such as the agency, location, agreement between the parents and the surrogate and how many babies the woman carries. ​(All medical care, travel and other costs related to the pregnancy and birth are reimbursed as well.)
Click here to read the entire article.