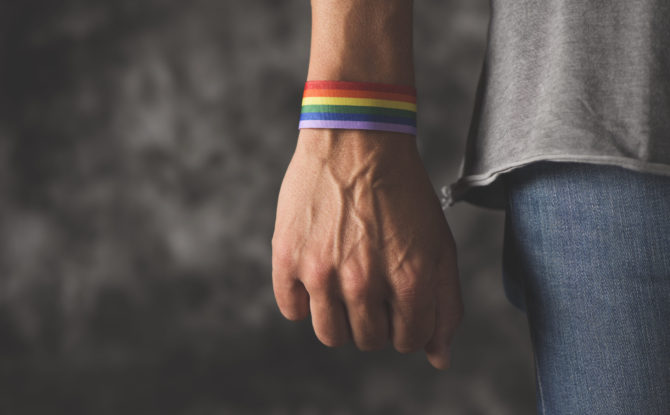 Many of the anti-LGBTQ state bills focus on transgender youth, including legislation in South Dakota that would make it a felony to provide trans health care to minors.
Like most high school students, Aerin Geary does not typically pay attention to state legislation. However, the South Dakota teenager has been closely following House Bill 1057, a Republican anti-LGBTQ state bills proposal that would make it a felony for medical professionals to provide transgender health care to minors.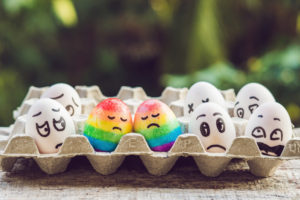 "This bill makes me feel scared, since this is something that affects me deeply," Geary, 15, who identifies as nonbinary and uses they/them pronouns, told NBC News. "Transitioning is something that I've been hoping to get and been yearning for for years.
The high school sophomore is afraid that if the legislation passes, plans to take puberty-suppressing medication will be delayed indefinitely.
"I recently managed to convince my family to allow me to start transitioning, and I'm so close to getting there," Geary said. "To take it away from me when I'm so close would be a huge blow to my hope."
HB 1057, which successfully passed out of committee on Wednesday, would make providing certain forms of gender-affirming medical care to minors — including the prescription of puberty blockers — a Class Four felony, which in South Dakota carries a penalty of up to 10 years in prison. Proponents say the bill is needed to protect children from rushing into a "life-changing" decision, while critics say it interferes with the doctor-patient relationship and could cause physical and psychological harm to trans youth.
South Dakota's trans health care bill is not the only state legislation that has lesbian, gay, bisexual, transgender and queer advocates sounding the alarm. In fact, they say it's just one of at least 25 anti-LGBTQ state bill s that have been proposed so far in 2020.
Many of the bills, like South Dakota's, focus on transgender youth, but a number of others deal with nondiscrimination protections and religious exemptions. Chase Strangio, deputy director of the ACLU's LGBT and HIV Project, called this legislative session "one of the most hostile" for LGBTQ people in recent years.
Trans youth and health care
Bills seeking to limit transgender health care for minors have been introduced in at least seven states this month — all by Republican lawmakers.
Like South Dakota, Florida and Colorado have introduced bills that carry criminal penalties. The "Vulnerable Child Protection Act," one of four bills proposed in Florida last week that have been opposed by LGBTQ advocates, would make providing certain medical care or treatments to transgender minors — including nonsurgical care, like hormone therapy — a second-degree felony. Medical practitioners could face up to 15 years in prison and a $10,000 fine.