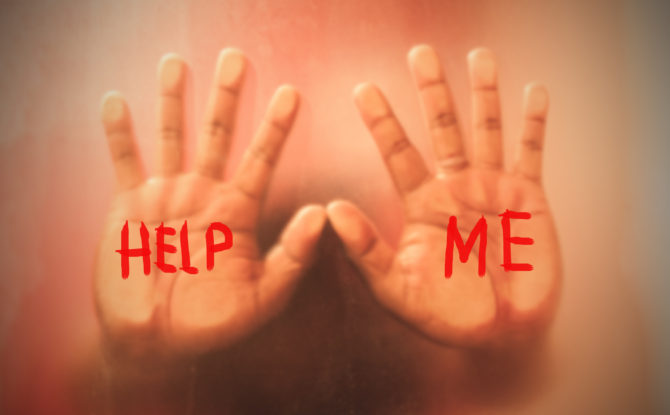 In seventh-grade health class we watched a movie about alcoholic parents.
It was the first time I saw anything that resembled my family in a movie — the same yelling, crying and sporadic violence — except my parents never drank. I knew something was terribly wrong, but I didn't know what it was. It would be three more years before I'd learn that the problems in my family resulted from mental illness. My mother's partner had bipolar disorder.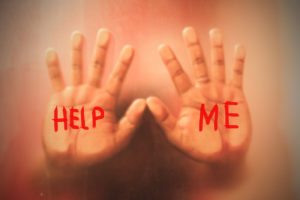 There was no health-class movie about bipolar parents, no helpline to call back in the 1980s. Even if there were one, I couldn't have called it. My family was in the closet — my mother was a lesbian, and if people found out, she or her partner could lose their jobs. If they lost their jobs, we'd lose the house, and my biological father would have a very large weapon if he decided to fight for custody. There was another layer to the problem, too. There were so few visible lesbian families that I knew that confessing my family problems would reflect negatively on the whole queer community, people who were constantly struggling to be seen as equal to their heterosexual counterparts.
As a child of lesbian parents, I felt like I needed to be normal, well adjusted and heterosexual. My parents told me that many people thought gay people were perverts who wanted to hurt children or turn them gay. I understood that it was imperative not to throw my family like chum into the shark-infested water; doing so would be risky not only for our family but for all other queer families.
When I talk about the problems in my family, some people — usually heterosexual ones — are quick to point out that it's important for me to clarify that not all lesbian families are like mine. But this should be a given. If a friend has a bipolar or alcoholic father, I don't assume that all heterosexual men are alcoholics or suffer from mental illness. One family should never be singled out as a representative of their entire culture, but with so few visible gay families, it's hard not to be treated as a voice for the movement.
by Lara Lillibridge, The Washington Post, May 8, 2018
Click here to read the entire article.