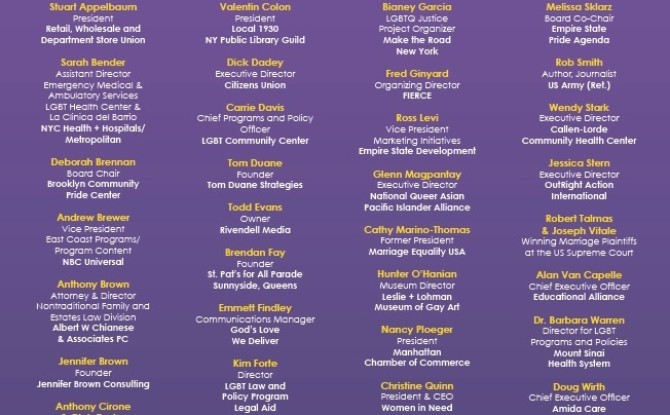 2016 Impact Award Honors Anthony M. Brown
Gay City News announced this week that they would be honoring a select group New Yorkers to receive their first ever Impact Award for 2016.  Among those honored is Anthony M. Brown, founder of Time For Families.
Anthony, recipient of the 2016 Impact Award, currently is an associate with the law firm of Albert W. Chianese & Associates heading their Family and Estates Law division serving unmarried individuals, couples and families in Manhattan and on Long Island.  Anthony is the Executive Director of The Wedding Party and has been a Board member since its inception in 1999.   The Wedding Party is a non-profit educational organization that educates the public about marriage and its importance to all citizens through outreach programs and strategic media placement.  Anthony is the Board Chairman of Men Having Babies, a non-profit organization created to assist gay men looking to create families through surrogacy with educational and financial assistance. Anthony is also a legal consultant for Family By Design, a co-parenting information and matching website.
Anthony worked as a legal intern for Lambda Legal in the summer of 2002. While there he helped to prepare briefing for the landmark case of Lawrence v. Texas and his research was quoted specifically in Justice Sandra Day O'Connor's concurring opinion. Anthony also worked as a law guardian at The Children's Law Center, representing the legal needs of children in Brooklyn Family Court.   Anthony graduated from Brooklyn Law School, where he served as research assistant to Nan Hunter, the founder of The Gay and Lesbian Project at the ACLU. Anthony is a member of The Family Law Institute of the National Gay and Lesbian Bar Association, the New York State Bar Association, the New York County Lawyers Association and the committee for assisted reproduction of the American Bar Association.  Anthony and his husband were the subjects of CNN's, "In America, Gary and Tony Have a Baby," a 2010 documentary about their journey of having a child through surrogacy.
"I am grateful to be honored with this award, especially considering the other honorees.  Thanks to Gay City news and The Point Foundation for the hard work they do for our community everyday," said Anthony.

Who am I? On the deepest level, I am blessed. I have an amazing partner, who I have known since 1989 and been married to since 2004. I am the donor dad of two beautiful daughters who have two moms who are equally amazing. My husband and I have expanded our family through surrogacy and have a seven-year old son. I have had three careers (acting, massage therapy and the law) and I am still discovering myself. I am the Board Chair of Men Having Babies. The one thing I know for sure is that life is about trusting your instincts. Family is an instinct.

Latest posts by Anthony Brown (see all)