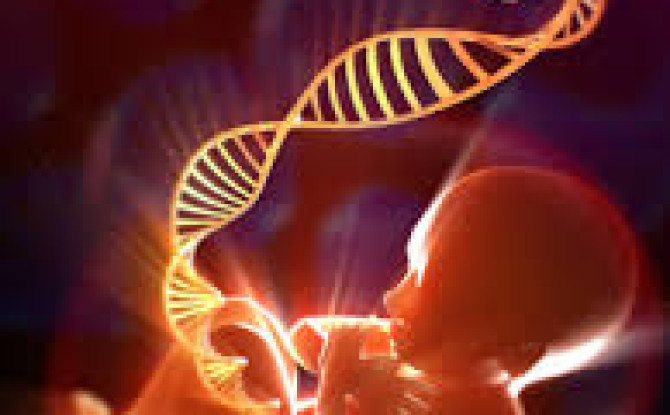 44 siblings and counting
A lack of regulation has created enormous genetic families. Now they are searching for one other.
Kianni Arroyo clasps 8-year-old Sophia's hands tightly as they spin around, giggling like mad. It's late afternoon, and there are hot dogs on the grill, bubble wands on the lawn, balls flying through the air.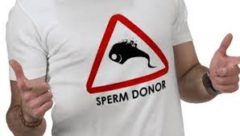 The midsummer reunion in a suburb west of the city looks like any other, but these family ties can't be described with standard labels. Instead, Arroyo, a 21-year-old waitress from Orlando, is here to meet "DNA-in-laws," various "sister-moms" and especially people like Sophia, a cherished ­"donor-sibling."
Sophia and Arroyo were both conceived with sperm from Donor #2757, a bestseller. Over the years, Donor #2757 sired at least 29 girls and 16 boys, now ages 1 to 21, living in eight states and four countries. Arroyo is on a quest to meet them all, chronicling her journey on Instagram. She has to use an Excel spreadsheet to keep them all straight.
"We have a connection. It's hard to explain, but it's there," said Arroyo, an only child who is both comforted and weirded-out by her ever-expanding family tree.
Thanks to mail-away DNA tests and a proliferation of online registries, people conceived with donated sperm and eggs are increasingly connecting with their genetic relatives, forming a growing community with complex relationships and unique concerns about the U.S. fertility industry. Like Arroyo, many have discovered dozens of donor siblings, with one group approaching 200 members — enormous genetic families without precedent in modern society.
Because most donations are anonymous, the resulting children often find it almost impossible to obtain crucial information. Medical journals have documented cases in which clusters of offspring have found each other while seeking treatment for the same rare genetic disease. The news is full of nightmarish headlines about sperm donors who falsified their educational backgrounds, hid illnesses or turned out to be someone other than expected — such as a fertility clinic doctor.
By Ariana Eunjung Cha , Washington Post, September 12, 2018
Click here to read the entire article.

Who am I? On the deepest level, I am blessed. I have an amazing partner, who I have known since 1989 and been married to since 2004. I am the donor dad of two beautiful daughters who have two moms who are equally amazing. My husband and I have expanded our family through surrogacy and have a seven-year old son. I have had three careers (acting, massage therapy and the law) and I am still discovering myself. I am the Board Chair of Men Having Babies. The one thing I know for sure is that life is about trusting your instincts. Family is an instinct.

Latest posts by Anthony Brown (see all)