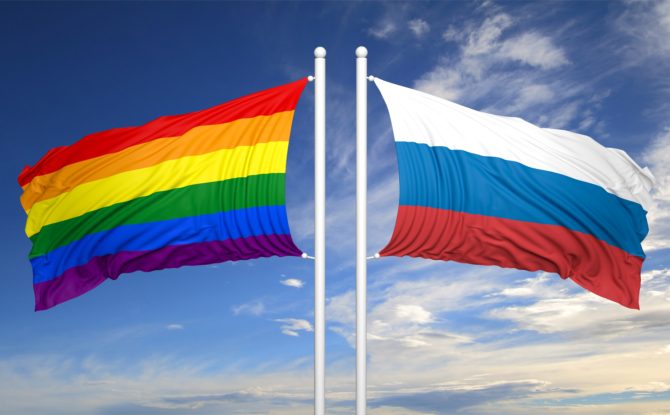 A Gay Couple Had To Flee Russia For The Crime Of Caring For Their Adopted Children
The gay couple, who had to leave Russia after authorities threatened to take away their 12- and 14-year-old sons, spoke with Russian-language outlet Meduza about their plight.
When Andrey Vaganov's 12-year-old son complained of stomach pains in June, the ambulance rushed him to one of Russia's top pediatric hospitals. The ache turned out to be nothing, but while there, the child told the hospital staff that he and his brother don't have a mother who lives with them — they have two fathers.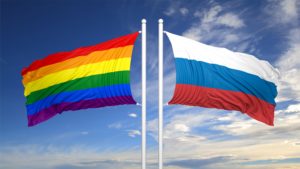 The revelation that Vaganov and his partner, Evgeny Erofeyev, have been raising their adopted sons together for nearly a decade put them squarely in the crosshairs of the Russian authorities. Since then, the couple have had to flee the country with their two sons, accused of breaking Russia's infamous "gay propaganda law" simply by letting their children know that they are married. The law, which makes teaching minors about LGBTQ issues illegal, didn't pass until 2013, years after the children were adopted. Since then, it has been used as a weapon against the gay community in Russia more broadly, allowing for state-sanctioned harassment of activists and persecution of individuals like Vaganov and Erofeyev.
In an interview with Ivan Golunov, an investigative reporter with Meduza, an independent Russian-language news outlet, the couple explained how they became targets of Russia's anti-gay laws. Vaganov had adopted his elder son, Denis, in 2009, and then his second, Yuri, two and a half years later. It was around that time that Vaganov met and soon married Erofeyev, a businessman like himself, in a ceremony in Denmark, which recognizes same-sex marriages.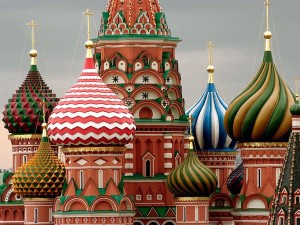 "We never asked our children to hide anything," Vaganov told Meduza. "This was our conscious position, explaining why is it somehow stigmatizing and so on." But Yuri's admission to the hospital staff was a complication — before the child left the hospital, Vaganov was told that he and his son would need to report to the police the next morning to answer some questions. The two showed up as requested to meet with an investigator and a juvenile affairs official, with Vaganov insisting that his lawyer be present.
By the time the first interview was over, what had started as a false alarm caused by Yuri eating too much had become a news story. While carrying out his questioning, Vaganov said, the investigator handling the "preinvestigation check" frequently had to step out of the room to speak with his superiors. Soon Vaganov's phone began to ring with journalists who had learned about the situation from a Telegram channel known for publishing confidential details about Russian law enforcement's investigations.
Buzzfeednews.com, by Hayes Brown – August 12. 2109
Click here to red the entire article.

Who am I? On the deepest level, I am blessed. I have an amazing partner, who I have known since 1989 and been married to since 2004. I am the donor dad of two beautiful daughters who have two moms who are equally amazing. My husband and I have expanded our family through surrogacy and have a seven-year old son. I have had three careers (acting, massage therapy and the law) and I am still discovering myself. I am the Board Chair of Men Having Babies. The one thing I know for sure is that life is about trusting your instincts. Family is an instinct.

Latest posts by Anthony Brown (see all)