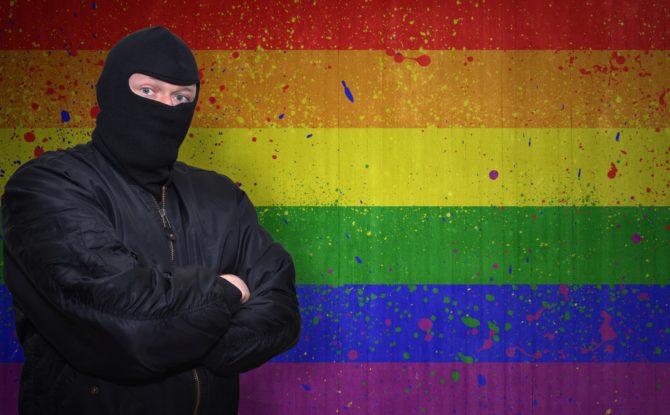 Is America Growing Less Tolerant on L.G.B.T.Q. Rights?
When my sister came out, there was an accordion trio on hand to perform the music of Sly and the Family Stone.
Debutantes in white dresses and boys with matching cummberbunds and bowties drank from the waters of a gurgling champagne fountain. The entire affair, staged in my parents' old house in Devon, Pa., was an anachronism, to be sure — but as wingdings go, it was tons of fun. It was 1975.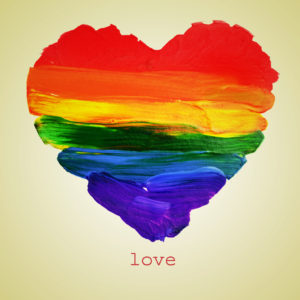 When I came out, in 2002, there wasn't any party. There were tense meetings with the affirmative action/equal opportunity officer at my place of work; there was a carefully worded statement sent to my colleagues explaining exactly what "transgender" was; there was a series of conversations with my friends, and my mother, and the people whom I loved best, many of whom — in spite of their brave pledges to stand by me — ended those conversations in tears.
That was then.
People who "come out" at debutante parties have been off my radar for a long time now, although apparently they're still going strong in some quarters. As for L.G.B.T.Q. people, "coming out" has gotten safer in fits and starts, not only in the wake of the Obergefell decision but also in other ways: L.G.B.T.Q. people are now visible in a way that was inconceivable half a generation ago. Most of the people that I thought I had lost after my 2002 unveiling have, miraculously, been returned to me, the intervening years having brought not only forgiveness but also understanding. Since my coming out, our family has thrived, and in the wake of that progress, I have believed that just as the Rev. Dr. Martin Luther King Jr. predicted, the arc of the moral universe does indeed bend toward justice.
Until now.
Last week, GLAAD — the media advocacy group for L.G.B.T.Q. people (of which I was a national co-chairwoman from 2013 to 2017) — released the results of its latest "Accelerating Acceptance" survey at the World Economic Forum in Davos, Switzerland. While the biggest headlines from the forum focused on the fact that the president of the United States managed to get through an event on the world stage without shoving any prime ministers or calling anyone's country an outhouse, the results of the poll, conducted by Harris, deserve attention as well. They are shocking.
For the first time since the poll began, support for L.G.B.T.Q. people has dropped, in all seven areas that the survey measured. They include "having an L.G.B.T. person at my place of worship" (24 percent of Americans are "very" or "somewhat" uncomfortable), seeing a same-sex couple holding hands (31 percent are uncomfortable) and "learning my child has an L.G.B.T. teacher at school" (37 percent are uncomfortable).
New York Times – by Jennifer Finney Boylan, January 29, 2018
Click here to read the entire article.

Who am I? On the deepest level, I am blessed. I have an amazing partner, who I have known since 1989 and been married to since 2004. I am the donor dad of two beautiful daughters who have two moms who are equally amazing. My husband and I have expanded our family through surrogacy and have a seven-year old son. I have had three careers (acting, massage therapy and the law) and I am still discovering myself. I am the Board Chair of Men Having Babies. The one thing I know for sure is that life is about trusting your instincts. Family is an instinct.

Latest posts by Anthony Brown (see all)