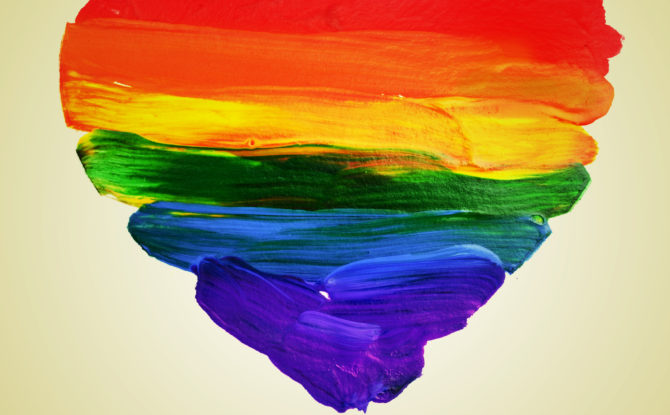 Americans' views flipped on the gay rights movement. How did minds change so quickly?
Fifty years after police raided the Stonewall Inn, a gay club in Manhattan, spurring days of riots thatwould become a catalyst for the gay rights movement, the leap in public opinion has been followed by leaps on the ground, even as work remains.
A record number of LGBT candidates have been elected to Congress, Colorado elected the country's first openly gay governor, Chicago has a lesbian mayor and the first openly gay Democratic candidate is running for president. The gay rights movement has come a long way.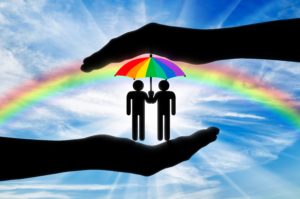 But while it's clear that the gay rights movement managed to change people's minds faster than any other civil rights movement in memory, it's less clear why. How, in 15 years, did Americans' views flip on such a charged social issue? And why haven't other groups that have also publicly fought discrimination managed to change public opinion as quickly? The answer lies in human behavior and demographic realities, as well as a winning strategy by gay rights activists that capitalized on both.
Steve and Teri Augustine met, fell in love and got married in a conservative evangelical Christian community. They grew up believing homosexuality was a sin, and that the "gay agenda" was an attack on their values.
Then, six years ago, their son Peter — their youngest child who loved theater and his church youth group — returned home to Ellicott City, Md., from his freshman year of college and came out to his family as gay.
Teri asked her son not to tell anyone else, and drove herself to a mall parking lot to cry. Steve questioned his son's faith, reciting Bible passages from Corinthians. The Augustines decided to put their son through a year of conversion therapy, determined to "set him straight."
But after the therapy failed, something changed. Steve and Teri Augustine started meeting Peter's friends and inviting other gay Christians to dinner. Two summers after Peter came out, the family stood on the sidelines of the Capital Pride parade wearing rainbow beads and shirts with the words "I'm sorry." Teri now hosts a support group for Christian moms of LGBTQ children.
"I knew that if I was going to get a handle on who my son was," Teri said, "I really needed to step into that world."
The transformation in the Augustine family parallels a shift in public opinion that social scientists say is unlike any other of our time.
As recently as 2004, polls showed that the majority of Americans — 60 percent — opposed same-sex marriage, while only 31 percent were in favor, according to the Pew Research Center. Today, those numbers are reversed : 61 percent support same-sex marriage, while 31 percent oppose it.
"You can't find another issue where attitudes have shifted so rapidly," said Don Haider-Markel, a political science professor at the University of Kansas who has studied public opinion of LGBT rights over the years.
What's perhaps most surprising is that support for same-sex marriage has increased among nearly all demographic groups, across different generations, partisan lines and religious faiths. Even among the most resistant religious group, white evangelical Protestants like the Augustine family, support for same-sex marriage has grown from 11 percent in 2004 to 29 percent in 2019, according to Pew.
WashingtonPost.com, by Samantha Schmidt, June 7, 2019
Click here to read the entire article.

Who am I? On the deepest level, I am blessed. I have an amazing partner, who I have known since 1989 and been married to since 2004. I am the donor dad of two beautiful daughters who have two moms who are equally amazing. My husband and I have expanded our family through surrogacy and have a seven-year old son. I have had three careers (acting, massage therapy and the law) and I am still discovering myself. I am the Board Chair of Men Having Babies. The one thing I know for sure is that life is about trusting your instincts. Family is an instinct.

Latest posts by Anthony Brown (see all)