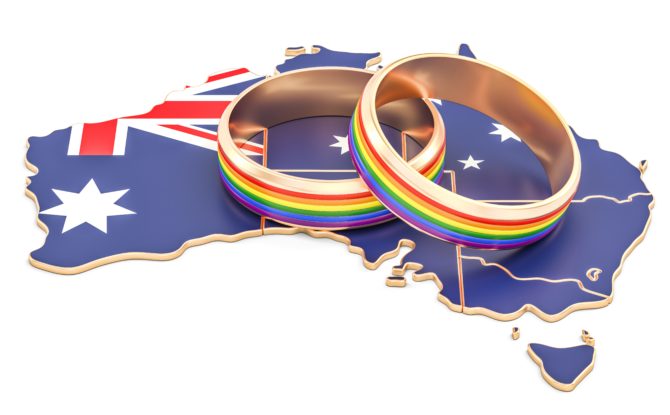 Australia Makes Same-Sex Marriage Legal
Australia's Parliament voted overwhelmingly to legalize same-sex marriage on Thursday, overcoming years of conservative resistance to enact change that the public had made clear that it wanted.
The final approval in the House of Representatives, with just four votes against the bill, came three weeks after a national referendum showed strong public support for gay marriage. The Senate passed the legislation last week.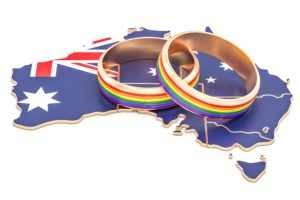 "This belongs to us all," Prime Minister Malcolm Turnbull, a longtime supporter of same-sex marriage who had previously failed to get it legalized, said on Thursday. "This is Australia: fair, diverse, loving and filled with respect. For every one of us this is a great day."
After the vote, spectators in the public gallery began singing "I Am Australian," a well-known anthem. Lawmakers stood and looked up at the gallery, some wiping tears from their eyes.
The new law expands on earlier legislation that provided equality to same-sex couples in areas like government benefits, employment and taxes, and it changes the definition of marriage from "the union of a man and a woman" to "the union of two people." It automatically recognizes same-sex marriages from other countries.
Gay rights advocates praised the landmark vote even as they said it was long overdue. In a country where there had been 22 unsuccessful attempts in Parliament to legalize same-sex marriage since 2004, they said, the law should be seen as the triumph of a democracy learning to live up to its values.
By DAMIEN CAVE and JACQUELINE WILLIAMS
Click here to read the entire article.

Who am I? On the deepest level, I am blessed. I have an amazing partner, who I have known since 1989 and been married to since 2004. I am the donor dad of two beautiful daughters who have two moms who are equally amazing. My husband and I have expanded our family through surrogacy and have a seven-year old son. I have had three careers (acting, massage therapy and the law) and I am still discovering myself. I am the Board Chair of Men Having Babies. The one thing I know for sure is that life is about trusting your instincts. Family is an instinct.

Latest posts by Anthony Brown (see all)